Extra Curricular Activities
What's on offer?
The Firs Lower School is keen to promote the running of clubs outside normal hours and curriculum. Such clubs are invaluable in providing the children with additional opportunities for learning and social experience.
Aswell as running our own school choir we are supported by Premier Sports, who provide many opportunities for children to try something new, coaching a selection of seasonal activities throughout the school year.
Summer Term Club Activities Timetable
| | | | | |
| --- | --- | --- | --- | --- |
| Tuesday | 8.00 – 8.45am | Cheerleading | Years 1,2,3,4 | Premier Sports |
| Wednesday | 8.00 – 8.45am | Mini Olympics | Years 1,2,3,4 | Premier Sports |
Each year group have a Saturday football team, these are run and coached by parents of children in their year group.
Other activities are offered throughout the year, such as swimming lessons and bikeability sessions for our KS2 children.
In addition to physical activities and choir the children of The Firs are offered the chance to learn an instrument through Inspiring Music who provide thriving perapetic music group sessions during school hours,
Musical instruments currently offered by specialist teachers: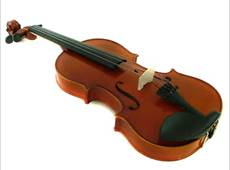 Guitar, Percussion - Inspiring Music
Clarinet and Flute - Inspring Music
Violin, Viola and Cello - Inspring Music
Trumpet - Inspring Music
Piano - provided by Mr Perry
Further details can be obtained through the school office or on Inspiring Music's website, please see brochure below.