Visit from Will Goodge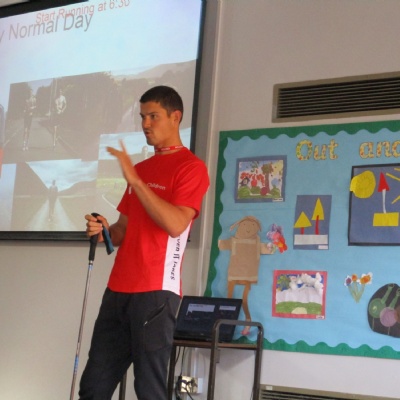 Former pupil talks to the children about his incredible journey.
On Thursday we were lucky enough to have an assembly by Will Goodge, a former pupil of The Firs. Will shared with the children his incredible journey of running from John O Groats to Lands End in just 16 days. This meant that Will was running from 38 to 79 miles a day.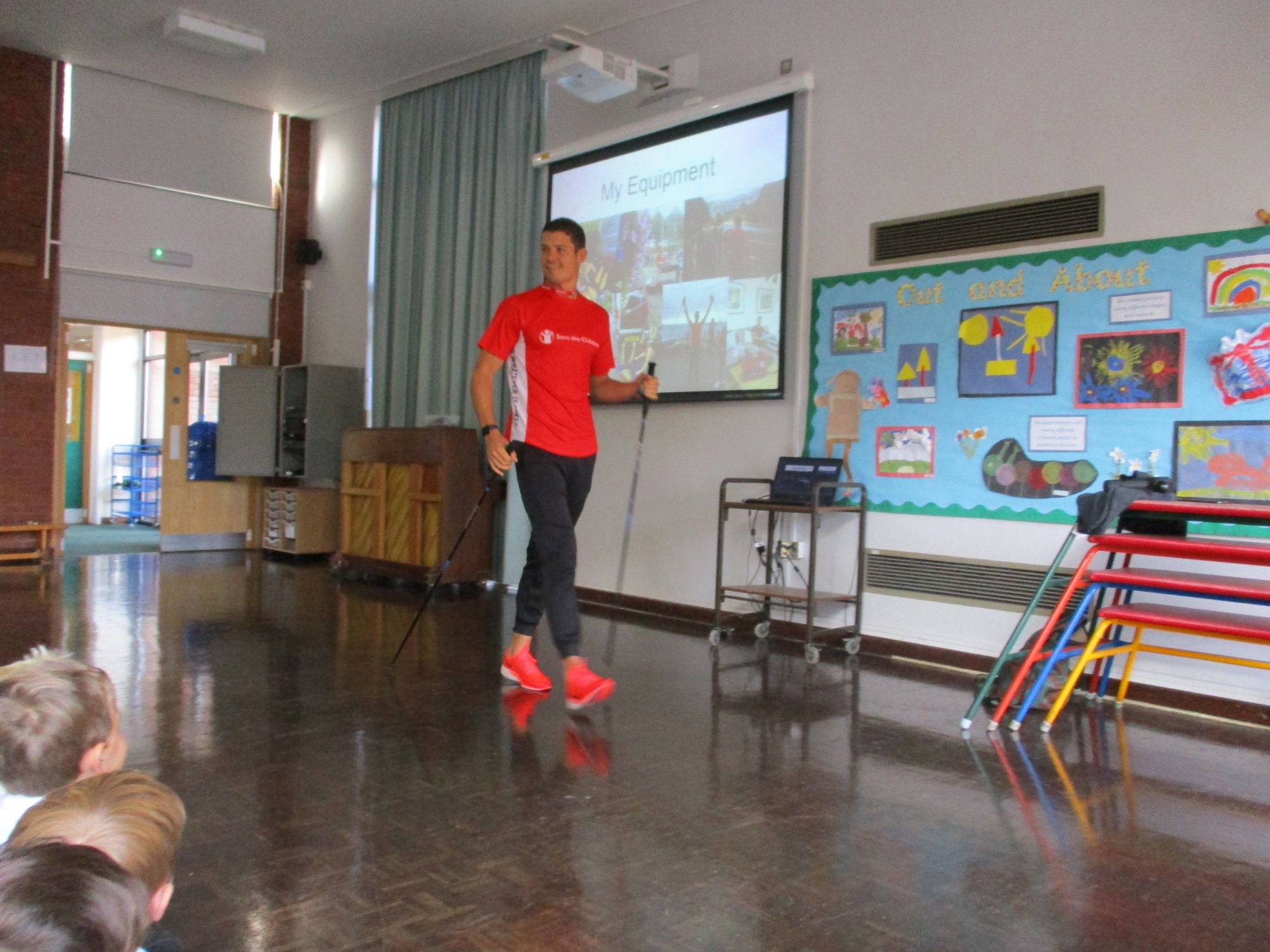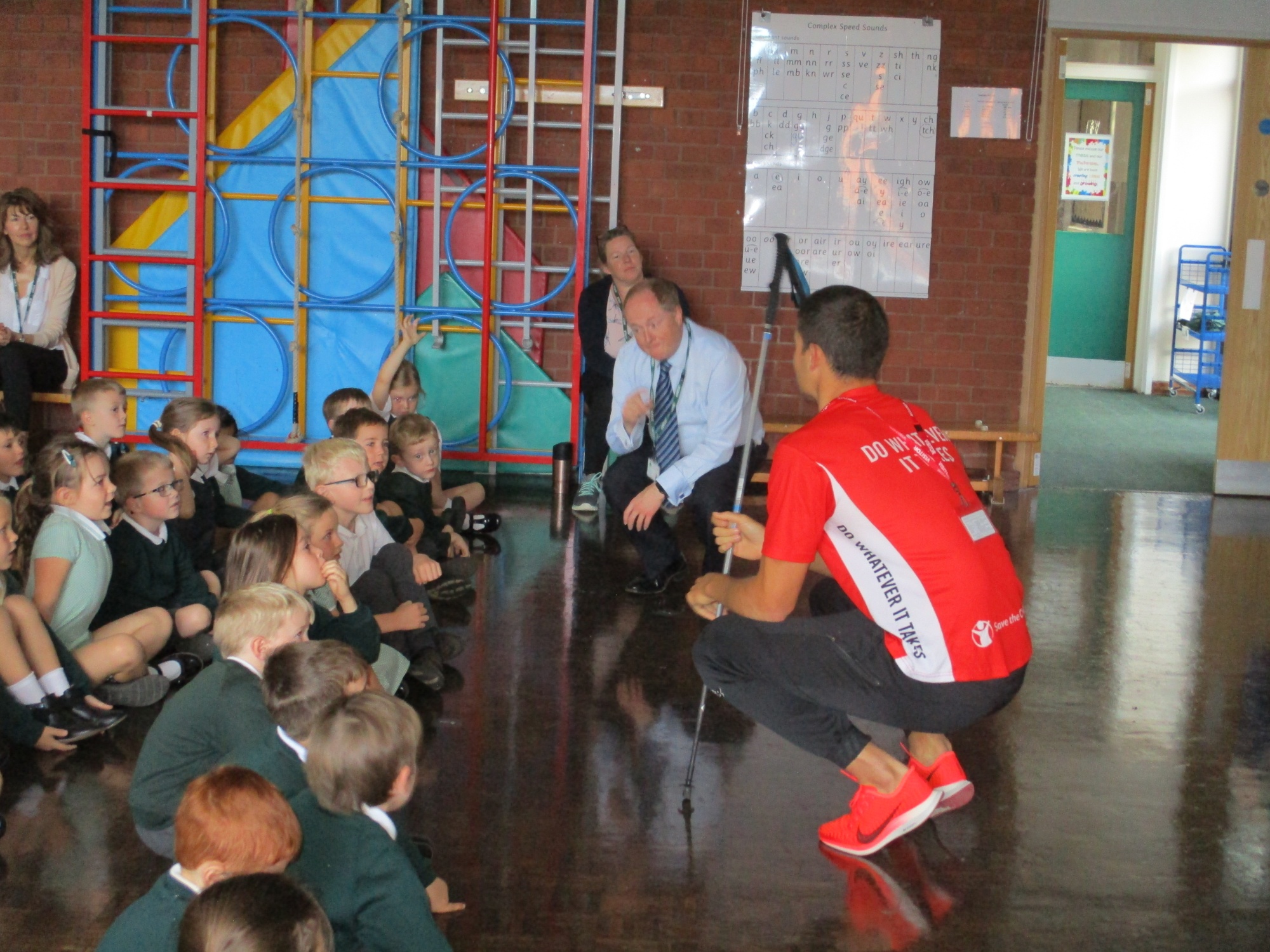 Over that time Will's focus was to raise money for 'Save The Children' which is a charity in which his late mother supported. Will talked to the children about the equipment he used, the amount of food he had to eat over the day and showed the children the transit van in which he had turned into accommodation where he cooked and slept. The children found Will's journey fascinating which was evident through the amount of hands that went up at the end for questions.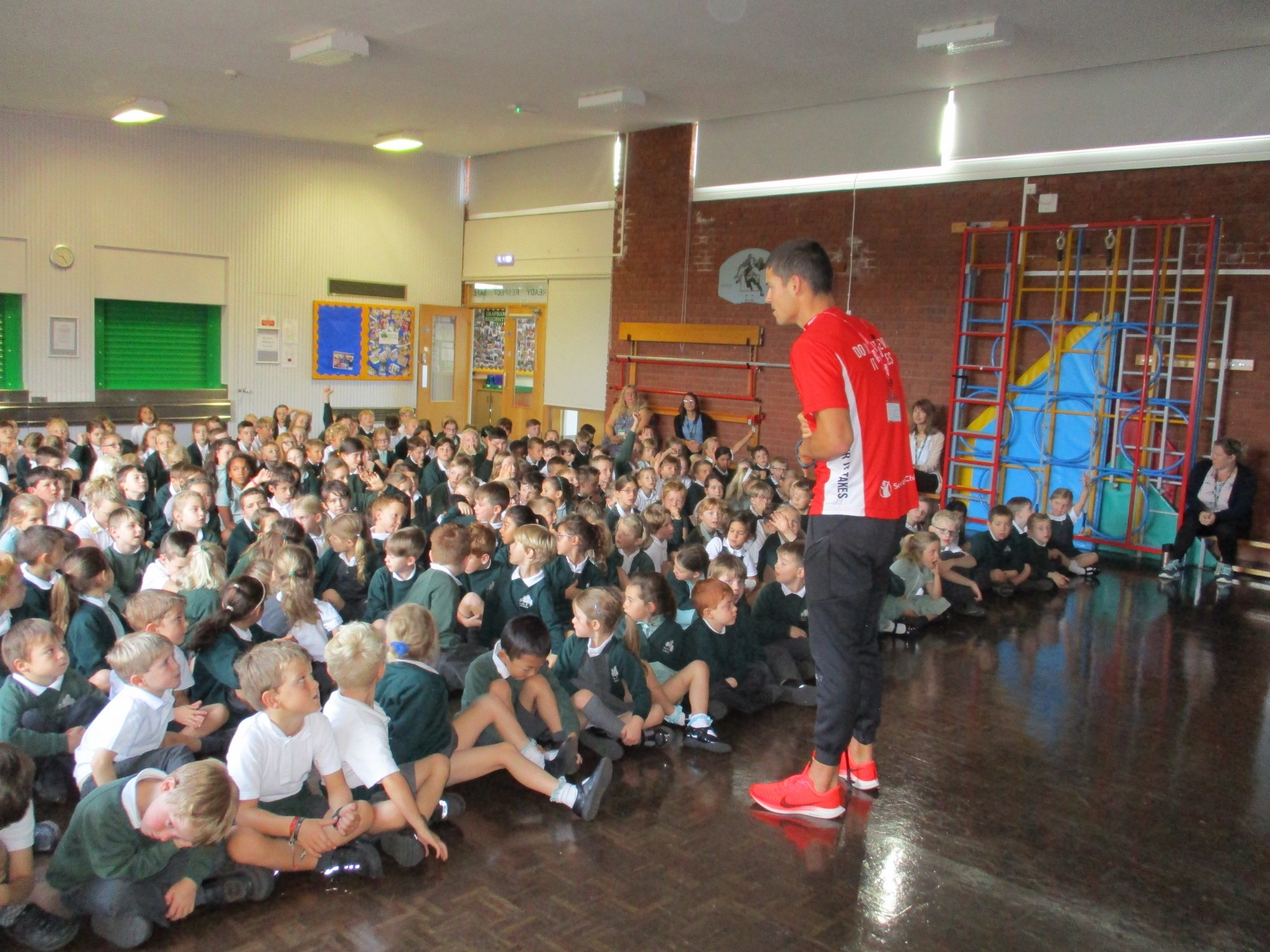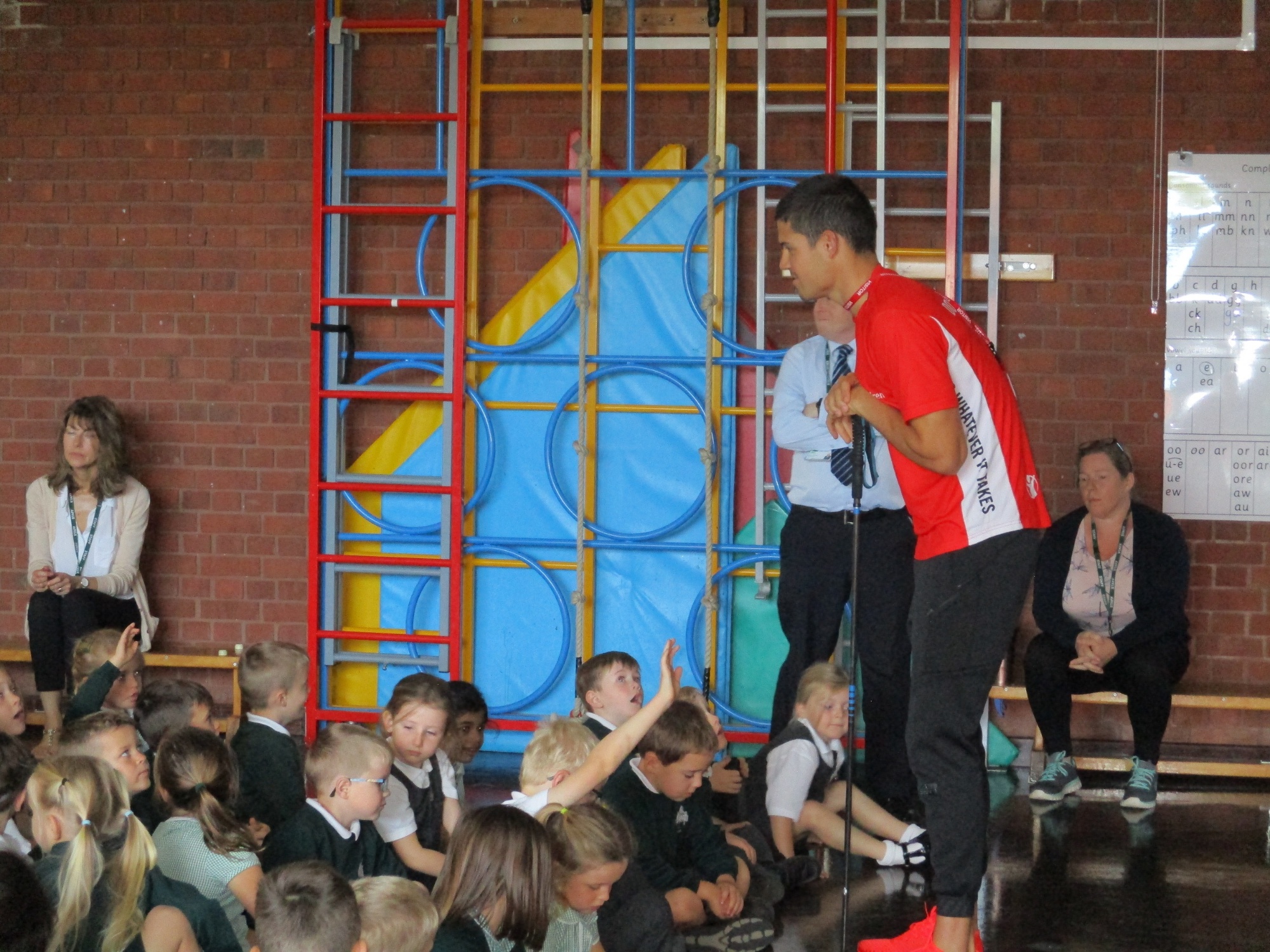 All staff were extremely proud of the questions that the children asked. One child said at the end of the assembly "I liked him, he was really nice and when I am older I want to be like him and do what he does to raise money". We are thrilled that Will has said he would be more than willing to come back into the school and work with the children when they start their Daily Mile.