Henry Moore Drawing Competition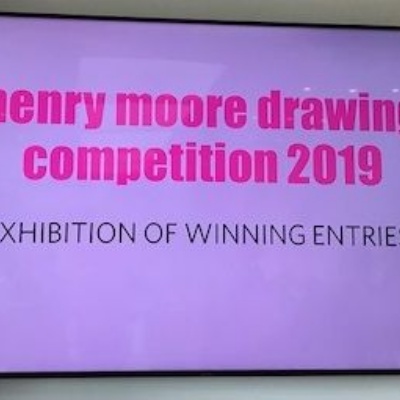 Firs children enter 2D artwork competition
After the year 3 visit to the Henry Moore sculpture gardens, which was organised by Mrs Rogers, who taught in Hazel Class last year, all the children entered a competition to create a 2D piece of art, based on Henry Moore's work. They were all great pieces of art, and Mrs Rogers was delighted to receive an email to say that the Henry Moore Foundation had received over 500 entries and one of our pupils had won second prize.
His family were invited to a presentation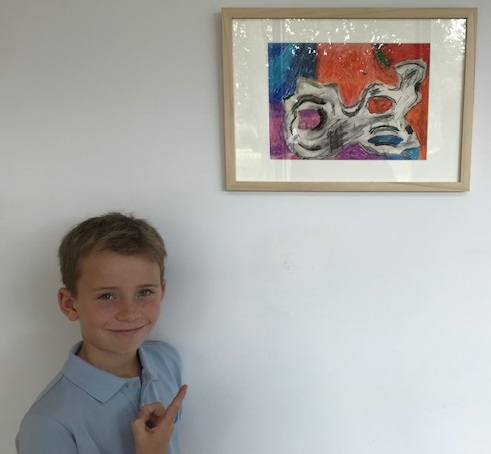 to see his work up on display in the gallery framed. He was given a special book, he will receive a book plate and he will be given his framed work after the display next month.
A proud parent!!
We had a fabulous afternoon at the gallery yesterday and I have to say, I was absolutely amazed by my son's picture. The team were so complimentary of his work and made a real fuss of all the winners.
There were nearly 500 entries across 4 categories (primary, secondary, adult and staff) with submissions from all round the world.
He was given a beautiful book and they are going to have a book plate made for everyone. They are also going to send us the framed artwork when the exhibition closes. I'm so thrilled!
After we'd chatted with the other families, our son took my mum and I for a tour of the sculptures. He was so enthusiastic to tell us what he knew and discuss the pieces and I can understand why he was so taken with the whole experience.
It was a fabulous afternoon and we are so very proud!
Thanks again for being such an inspiring teacher. It's a memory and a picture we will treasure.