Firs 'Fund It' Appeal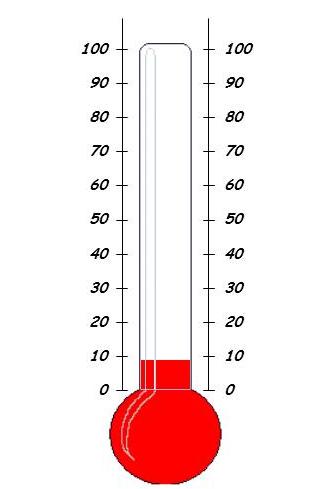 Welcome to the Firs 'Fund It' page, please see below for details on how you can help and how to donate.
Please visit our 'Fund It' Events page on the left for detailed Information on our fundraising plans.
Target £50,000
Money Raised so far £4,418
Capital bid success brings exciting opportunities for the School!
The fantastic news that the school was successful in its bid to the Education Funding Agency means that we are now in position to start work on building the replacement for Hazel Classroom!
In securing this bid the school accessed two pledges one from Central Bedfordshire Council and another from Bedford Education Trust
The success of this bid also presents the school with an exciting opportunity to add its own fundraising, grants and donations to the monies received and to build an additional classroom so that year three will have its own self contained area in line with all other year groups. This will enhance the team working and sharing of resources for the staff and pupils in year 3.
These plans will release the present Elm classroom so that the school can realise its dream to redesign this area in to a Library and group space. We are sure that all parents will agree that this will be a brilliant facility that will benefit all the children at The Firs.
| | |
| --- | --- |
| A huge thank you to the following. | Donations Received |
| Education Funding Agency | £112,000 |
| Central Bedfordshire Council | £30,000 |
| Bedford Education Trust | £5,000 |
| Just Giving | £560 |
We still need your support!
Whilst we have sufficient funds to build the new classrooms we still need to continue to raise funds so that we can furnish them and fit out our Library
How can you Donate?

Donations

Donations can be made by cheque made payable to

The Firs Lower School Firs Fundit Account

If you can gift aid your donation, please download a gift aid form from below or come and collect one from the office.

Text to donate

70070

The school has set up a Text to donate code. Just text FIRS16 followed by the amount you wish to give e.g. FIRS16£3 to70070. You can donate any amount from £1. Please don't forget to say yes to Gift Aid when asked!

Funds raised so far - £36.25

M & M Properties Sales and Lettings supporting The Firs

M & M Properties have offered to help our Fund It campaign by promising to donate £100 for referrals where the referral

Completes the sale of their property through M & M
Lets out their property through M & M
Uses M & M Mortgage services

Forms are available from the office or download from below

The Giving Machine

Help fundraise for our school by going to www.TheGivingMachine.co.uk/find-a-cause

and use this search engine when making your online purchases. Please see flyer below!

Buy a Brick

"Buy a Brick" is going well. Bricks cost £25 each.

£475 has been raised so far. You can buy one as a family or club together with friends or extended family". Forms are available on the website under the Fund it tab or from the office. Every brick will get a donators "plaque" on our "wall of thanks". Thank you.

Match Funding

Does your employer offer to match fund any money raised? If so and you can help at any future events, just let us know and we will sort this out with you! The list of all known companies that do is available below.
| | |
| --- | --- |
| | How can you help? |
| Bag Pack at Waitrose | We are applying for a Bag Pack slot at Waitrose -adult helpers and children will be needed. We will advertise as soon as we get a date. If you could help with this event, please let the office know. |
| Token collection at Waitrose | We will be applying for the green token appeal. As soon as we get a slot we will let you know! |
| Fund It Events | Please see our Events Tabs on the left to see Events that you may like to take part in |