The Firs Lower School Values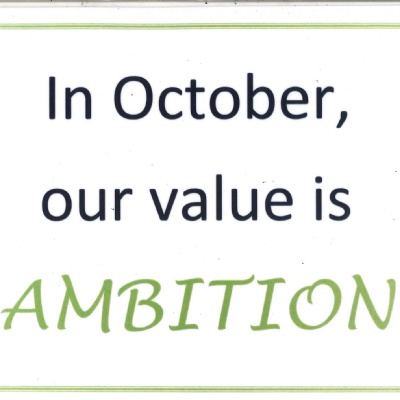 In October 2017 our value is .... AMBITION
To further support our School Values and our promotion of 'British Values', we think about and celebrate a different value each month, often linking them with different events and festivals, both locally and around the world.
We look at the value in assembly and in class and we aim to 'live' that value in the way we work with others in school.
In October 2017 our value is... Ambition
Big results require big ambitions. Heraclitus
Intelligence without ambition is a bird without wings. Salvador Dali
Ambition is the path to success. Persistence is the vehicle you arrive in. Bill Bradley
If you have a burning ambition…absolutely anything can be achieved. Jahangir Khan
It has been a long journey, but if you dream and have the ambition and want to work hard, then you can achieve.
Mo Farah