Visit to Ampthill Great Park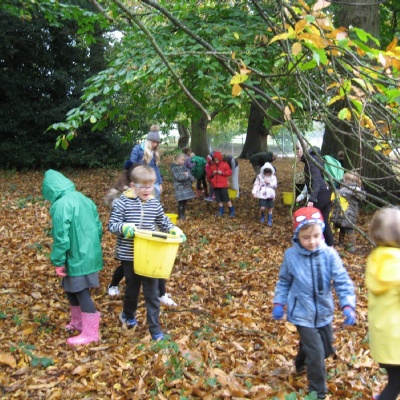 Forest Schools Seed Collection Activity
Cedar class, Year 2, along with Miss Hamilton, Mrs Sherry, Mrs Ware (Forest Schools Leader), and two parent helpers walked up to Ampthill Great Park on Wednesday afternoon.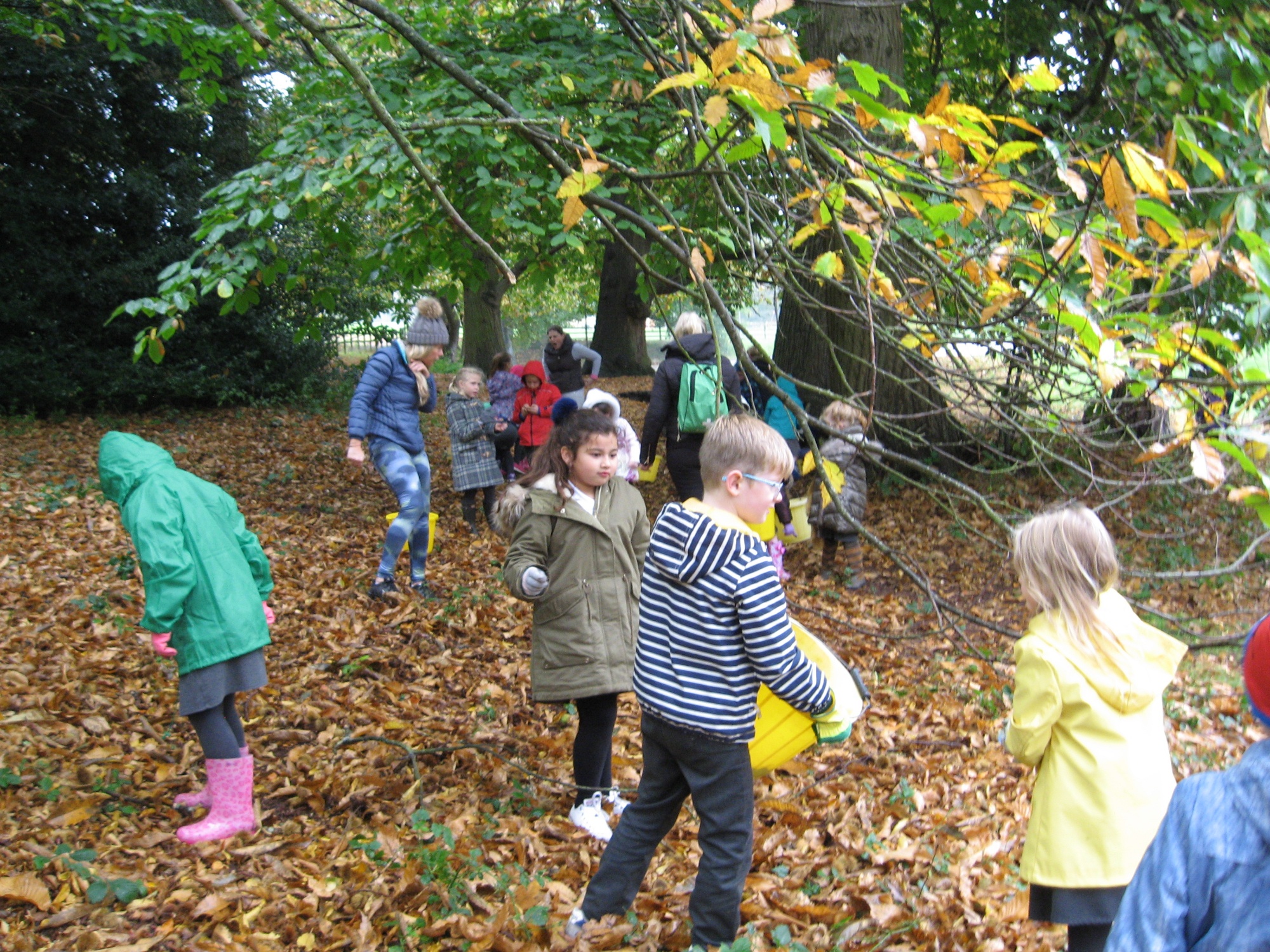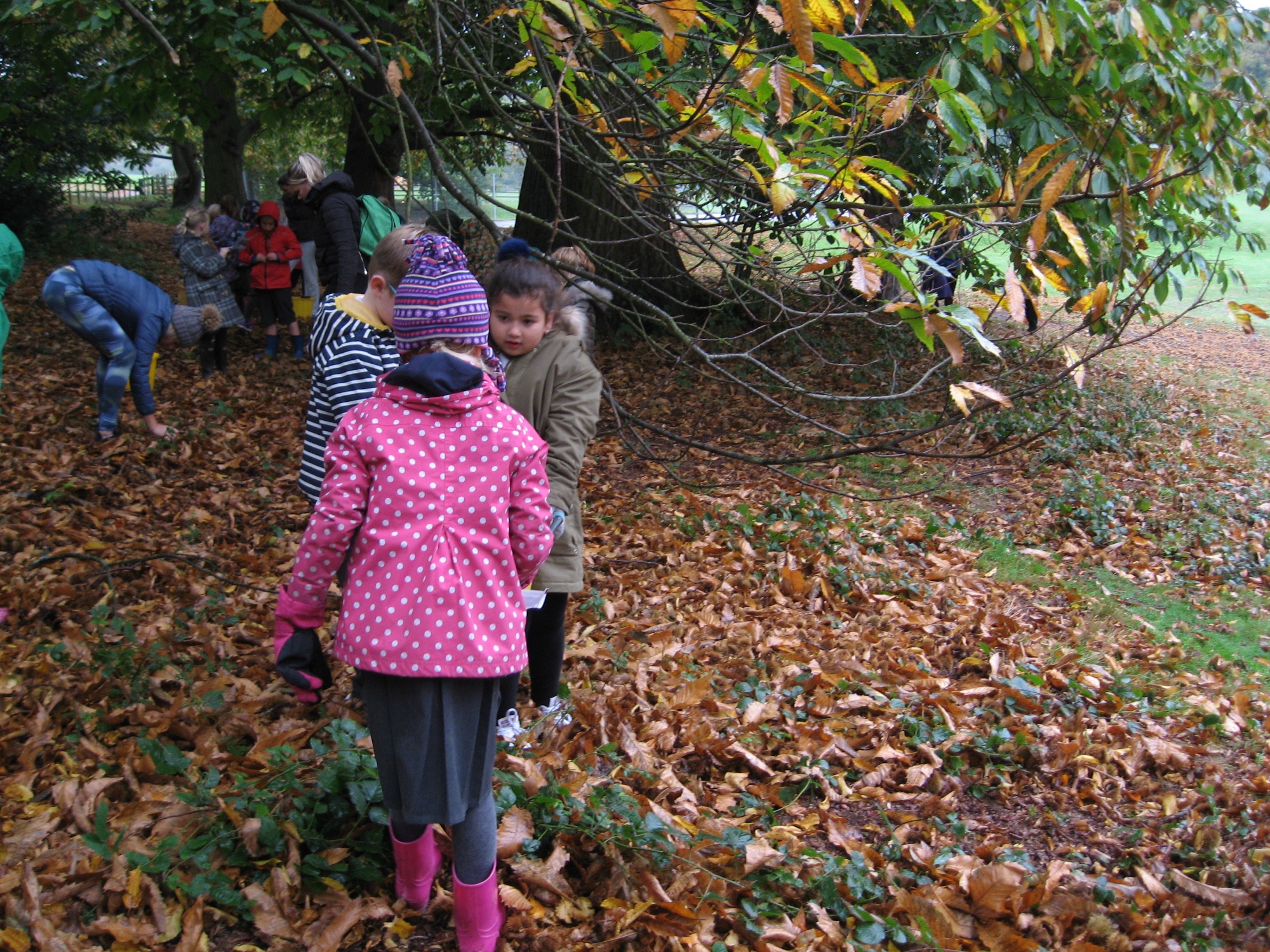 We arrived ready to take part in a seed collection activity with Mr Carpenter, Ampthill Park's seed and tree expert, and Lindsay Measures, the Youth and Engagement officer from Ampthill Town Council.
The children put on their gloves, rolled up their sleeves and started collecting sweet chestnuts. Soon the buckets were heaving with shiny, glossy brown chestnuts!
One child said "I loved walking with my friends. I can't believe we collected so many chestnuts!"
The children worked in teams using gloved hands, sticks and heels to remove the seeds from their prickly pods! A challenge but one everyone enjoyed.

The children gathered the seeds from the area surrounding the new Council premises and over the area of the park known locally as the 'Tea Cosy'. The squirrels watched with interest.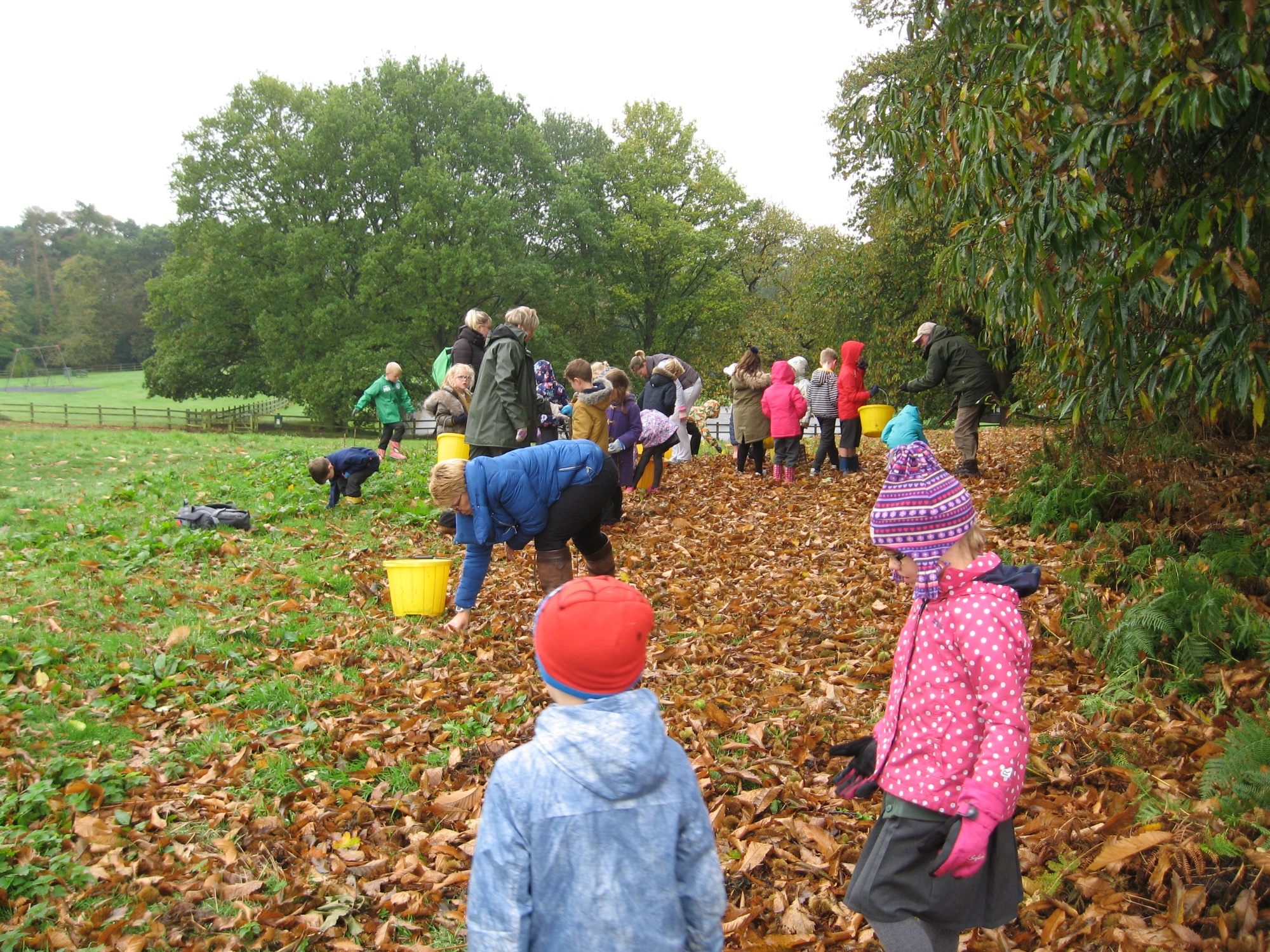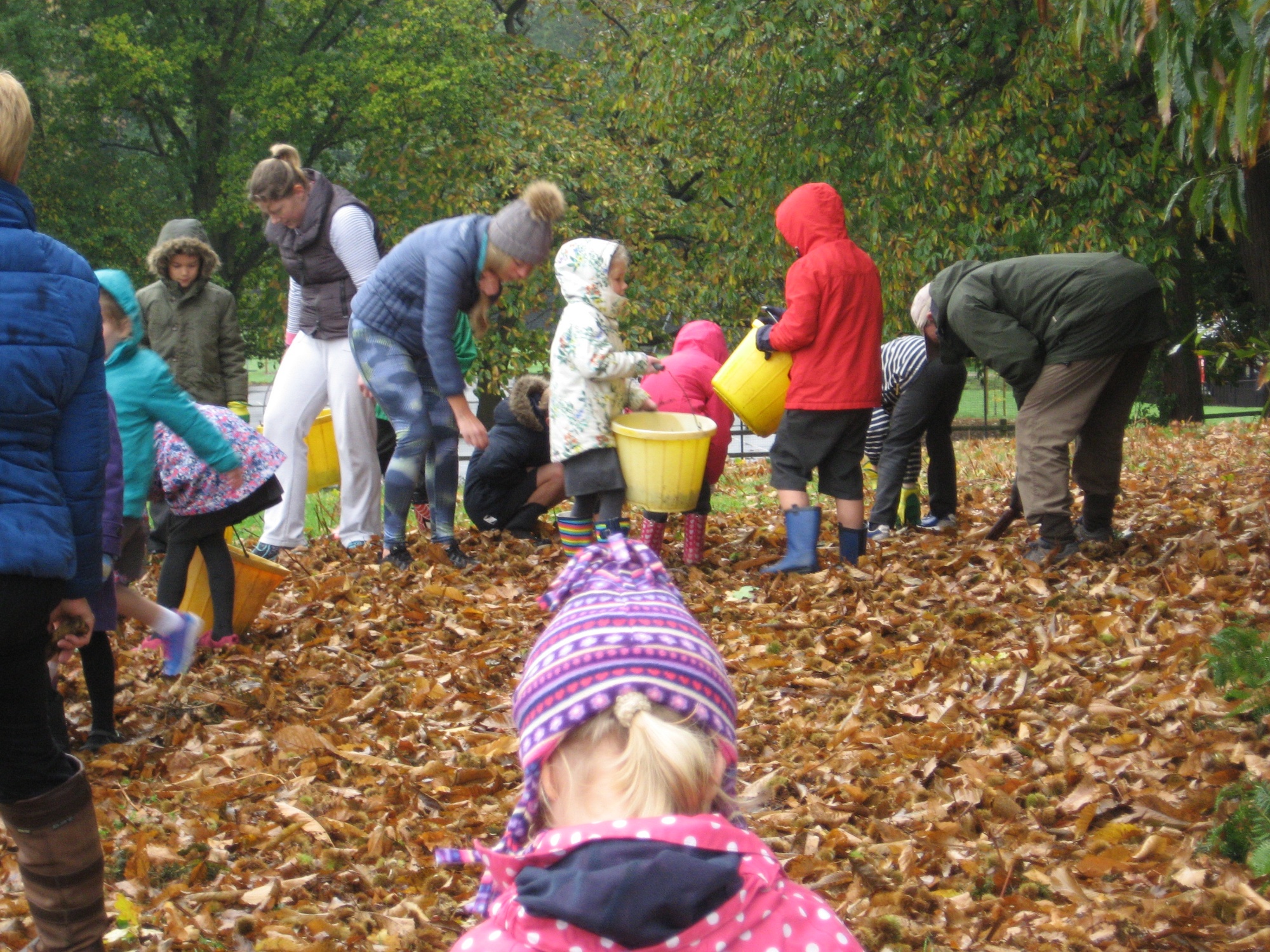 Despite the drizzle and a few prickled fingers, everyone had a good time.

Mr Carpenter was delighted with the seeds the children collected. He will now use the seeds to grow more sweet chestnut trees ready for planting in the park in the springtime.

We all brought back a chestnut each, some of which we will try to grow at school.