Year 4 Visit to Kings Arms Garden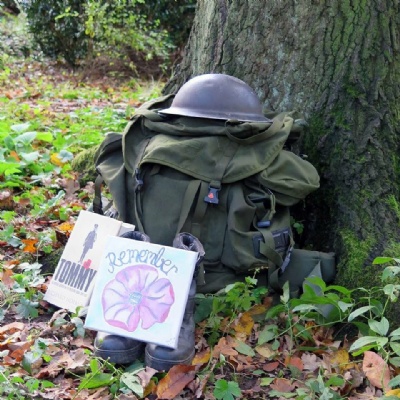 to commemorate Remembrance Day
On Monday 12th November the children in Year 4 took part in an event to commemorate Remembrance Day at Kings Arms Garden in Ampthill. Following the theme of peace and forgiveness the children made their way around the garden learning about how we can show these values today.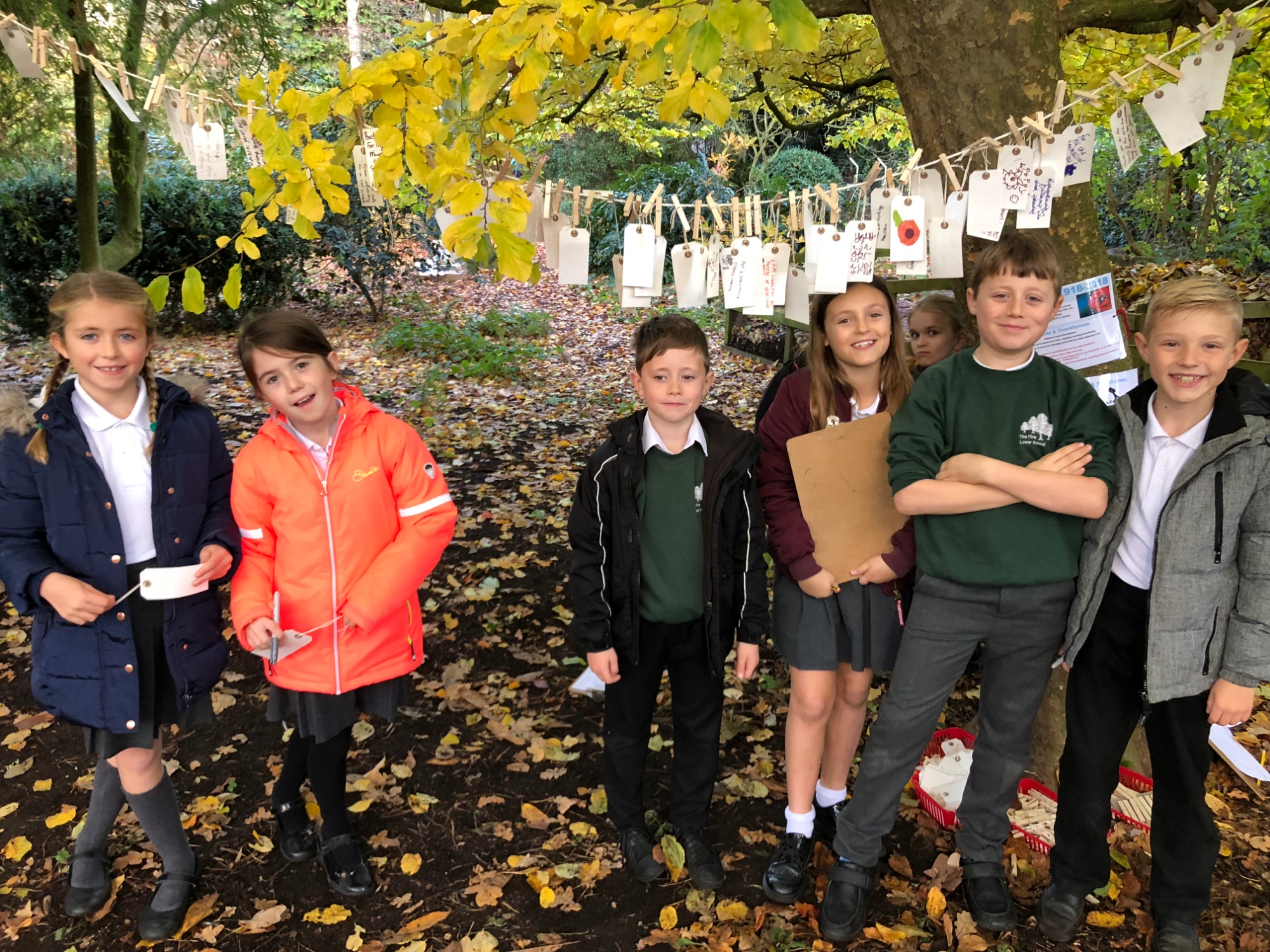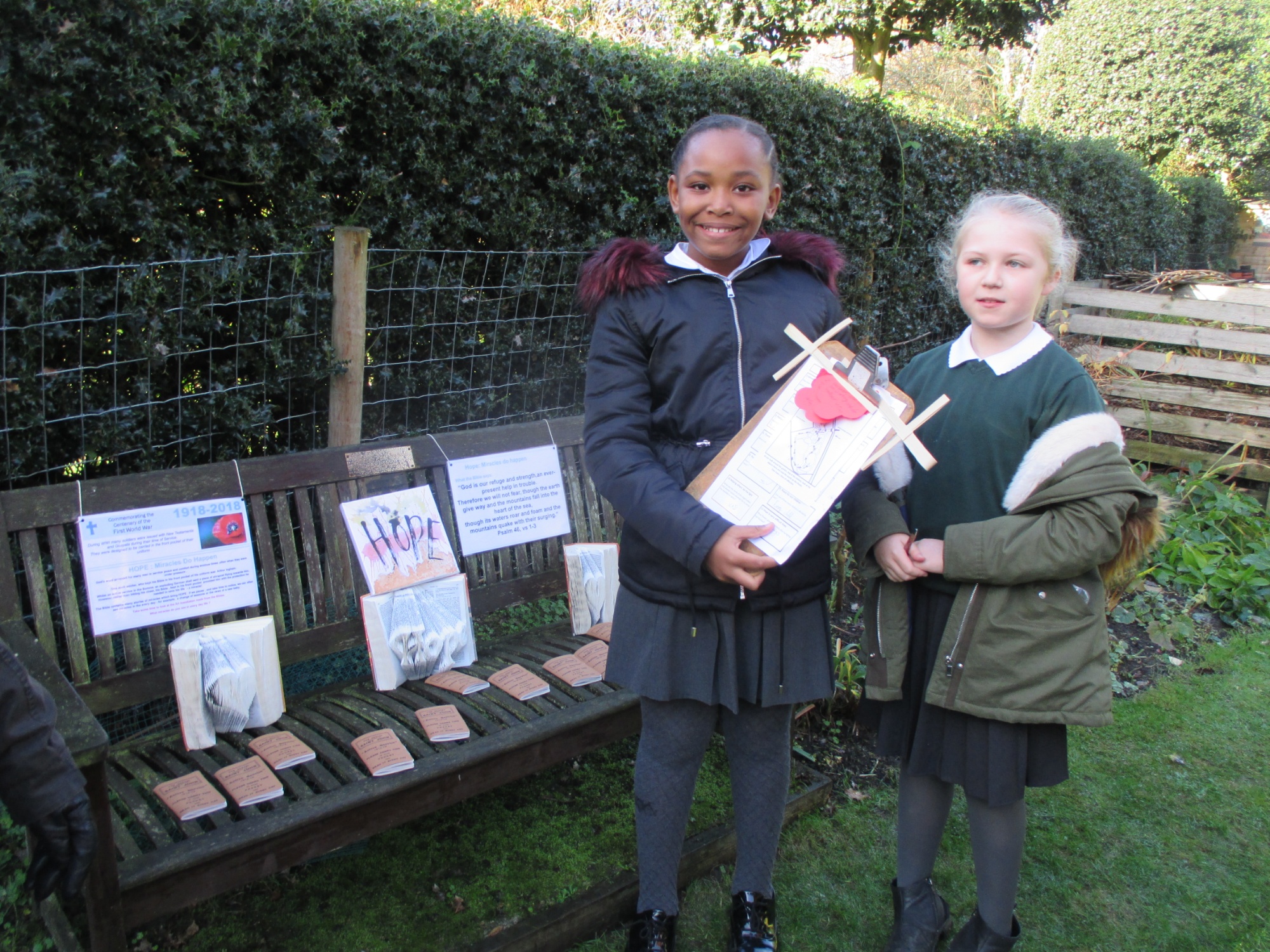 The children also got the opportunity to try on a WW1 soldiers helmet and look in a first aid box carried by one of the voluntary nurses. The most thought provoking story of the day for most children was that of Arthur Ingram who was shot in the chest but survived to tell the tale. His military issued bible which he had been told to keep in his top pocket prevented his death.
We would like to thank Ampthill Baptist Church for inviting us to such a memorable and thought provoking activity.
Further photos can be viewed in our Kings Arms Garden Photo Album.