Thank you Mrs Shaughnessy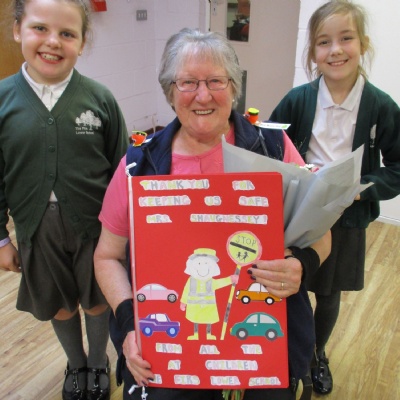 Our amazing School Crossing Patrol Officer!
We would like to offer our congratulations to our wonderful school crossing patrol officer, Mrs Shaughnessy, who has provided a 'Lollipop' service to our community for over 50 years.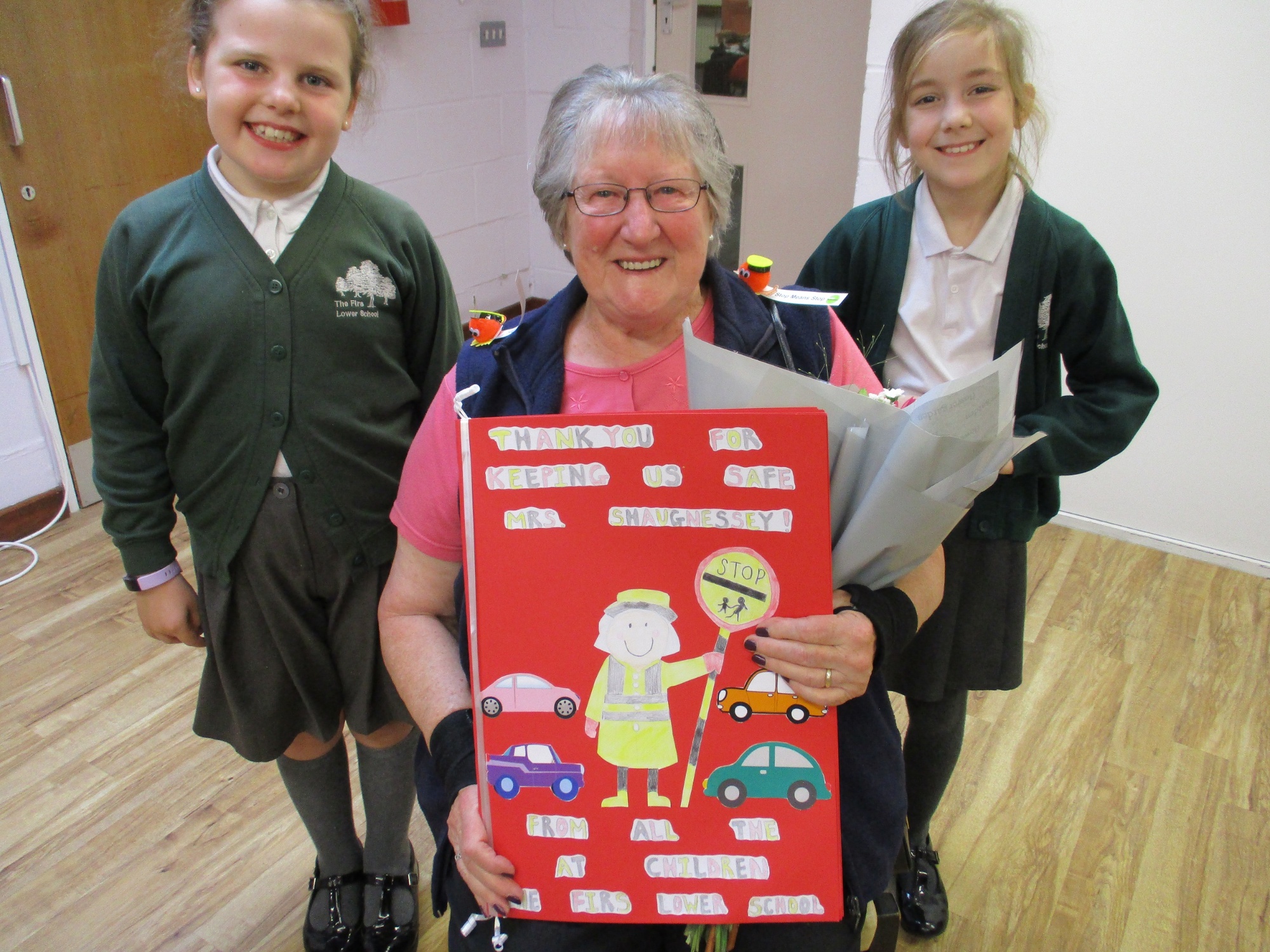 We were very lucky to be invited to a celebration gathering on Friday to mark such a special event, spending the morning with Mrs Shaughnessy's colleagues, along with staff and children from Alameda Middle and Russell Lower Schools.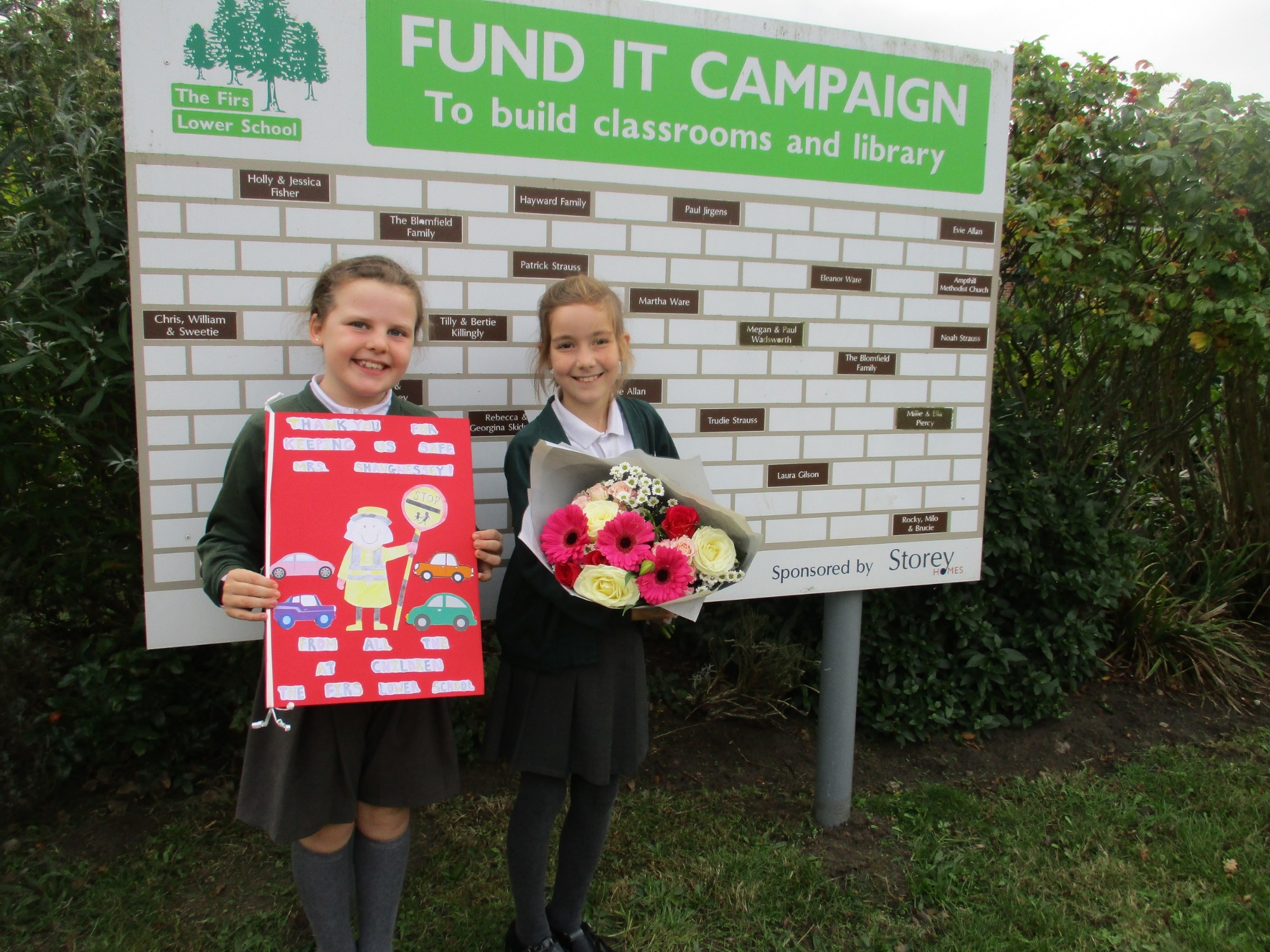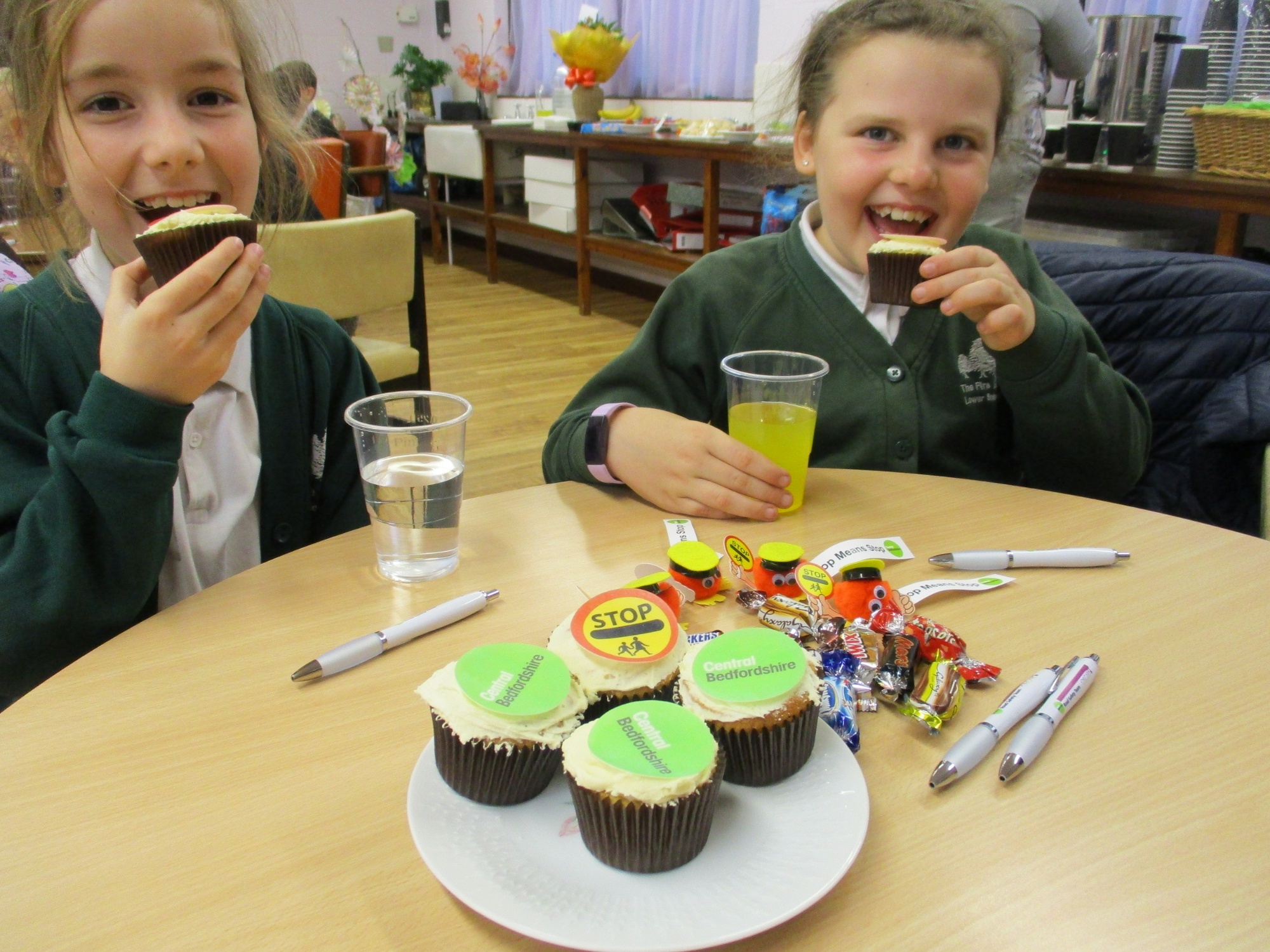 Mrs Shaughnessy has provided a safe and happy crossing to generations of children in Ampthill, always having time to chat to the children and parents, thank you for your hard work and continued dedication.