Christmas Assembly at The Firs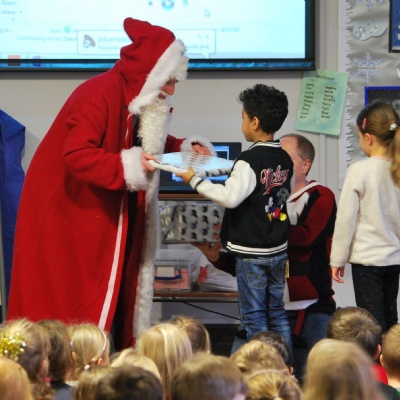 A visit from Santa, entertainment from the School Choir and Christmas spirit all round!
Christmas Dinner
We would like to say a big thank you to Candice Charles, our kitchen manager and her team, who worked very hard to produce a wonderful Christmas lunch on Wednesday. In our Firs tradition, everyone wore Christmas hats and the children were served by the teaching staff. It was a lovely occasion and I would like to say a big thank you to all the staff who took part.
Christmas Parties
All the children had their Christmas parties, which they have thoroughly enjoyed. We would like to thank you for donating to the party food which was greatly appreciated by everyone.
Christmas Jumper Day
Thank you to those who contributed to Christmas Jumper Day in support of 'Save the Children'. It was lovely to see all the children in their Christmas jumpers and £132 will be donated to this charity.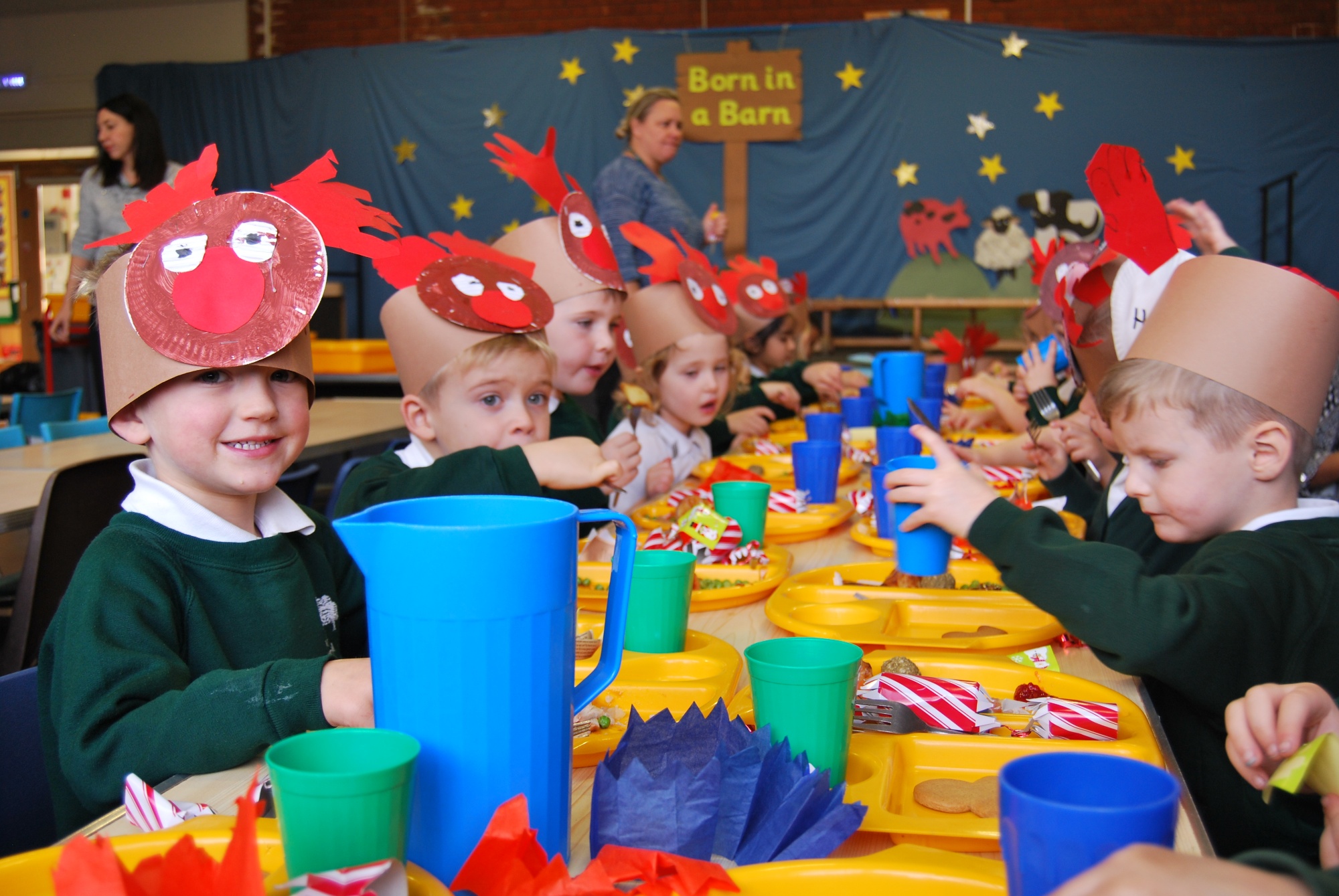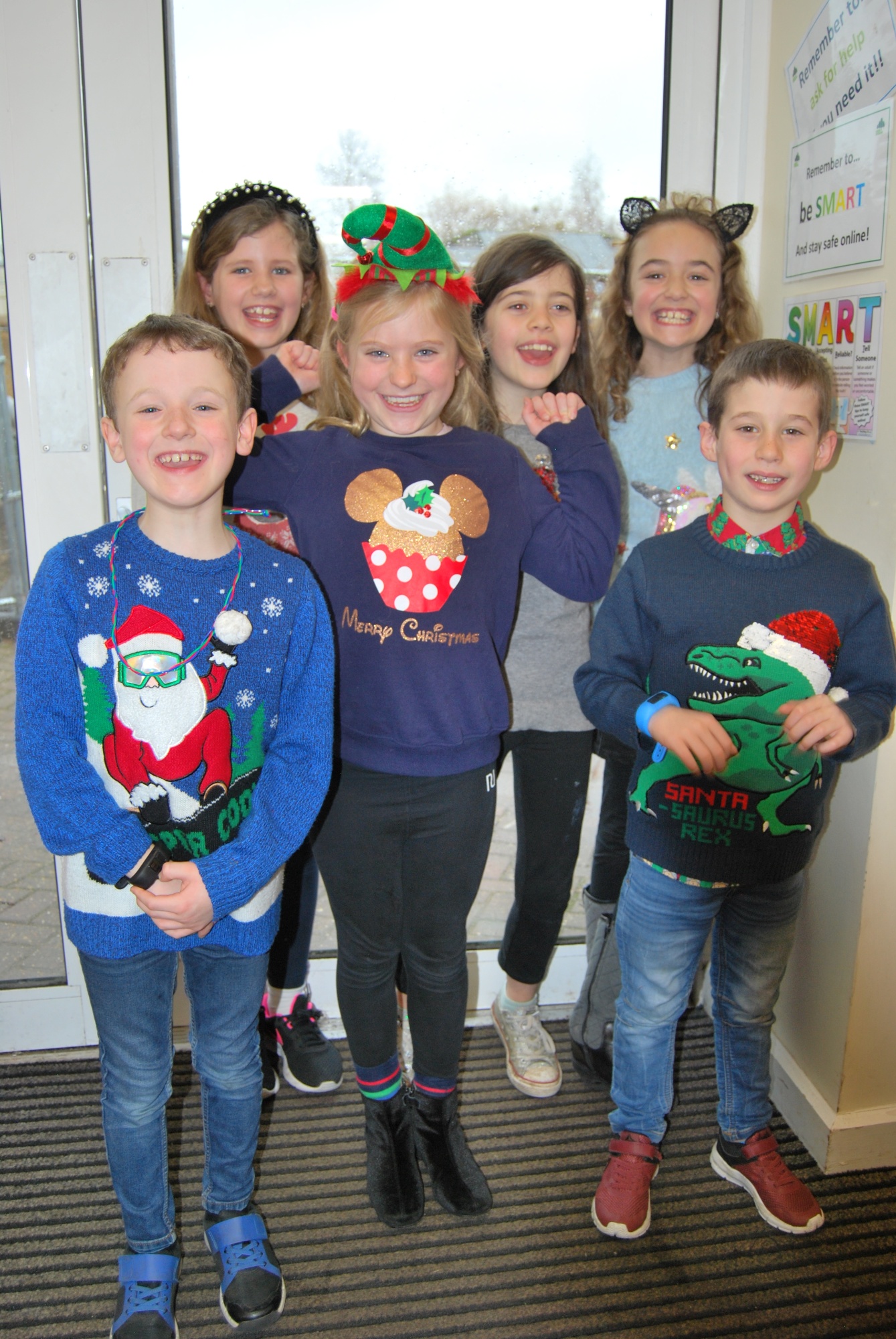 Christmas Assembly, Final Day of the Autumn Term
Today, it was lovely that we were joined both by the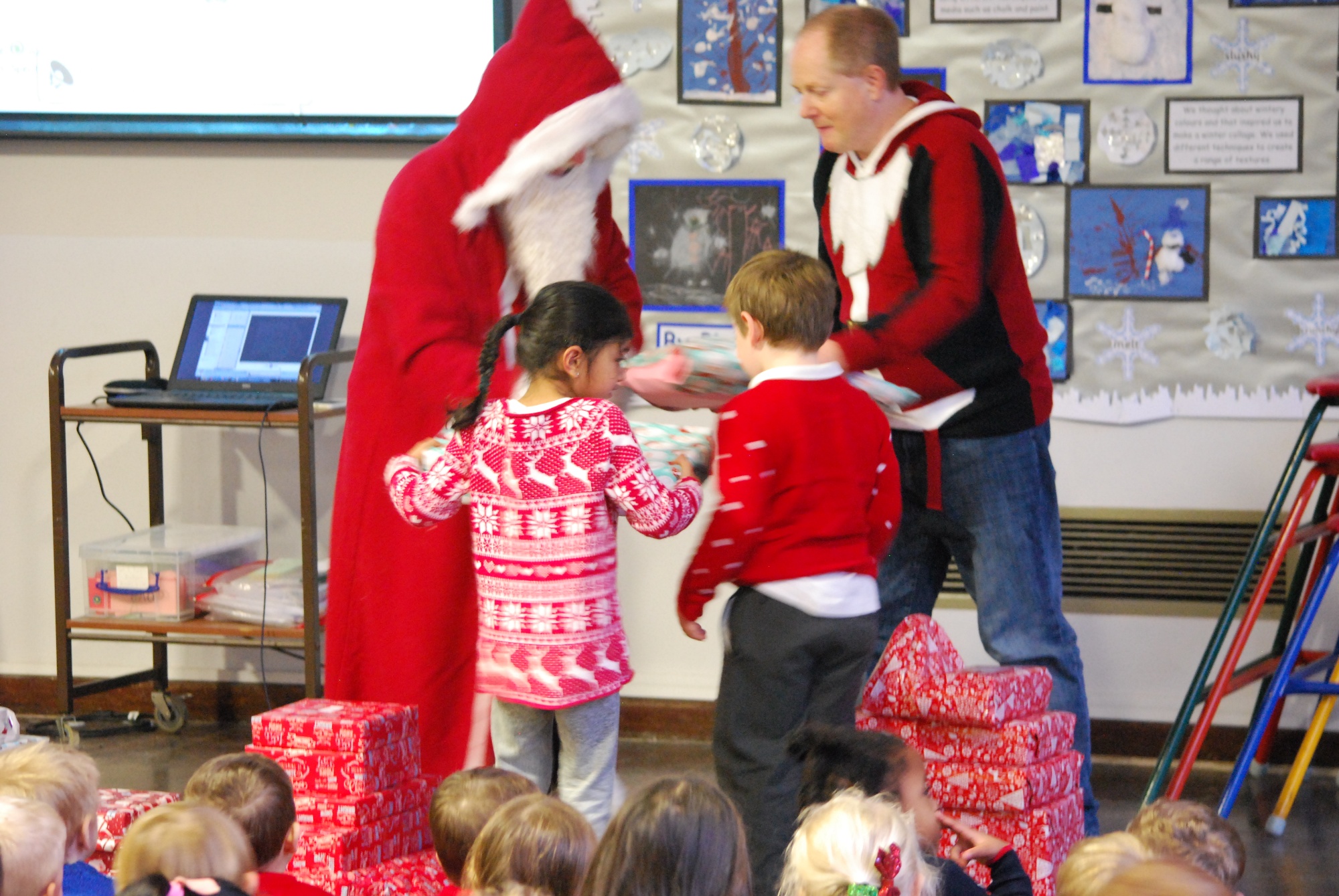 Pine and Saplings children for our final assembly this term. The highlight was the arrival of Father Christmas who came to deliver presents to all the children and the surprise flash mob at the end, which had the staff and children dancing to 'All I want for Christmas is You'! It was lovely to see all the young Saplings children dancing away and having fun and the older children organising their own congo round the hall! The children were very excited after this, to go back to class to enjoy opening their presents.
We have number of videos for you to watch, so that you can witness the lovely Christmassy atmosphere we have enjoyed at The Firs, however if you using the Firs News App, please visit the main website Latest News Article to view.
Finally, and on behalf of all the staff and Governors, I would like to wish you all a very enjoyable Christmas and a Happy New year. We look forward to seeing all the children back in school on Monday 6th January.