Visit from the High Sheriff of Bedfordshire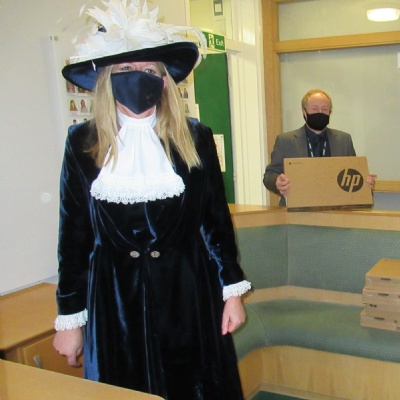 With a very special 'Chromebook' delivery for us to distribute to children who are learning from home
We had a socially distanced visit outside our school with the High Sheriff of Bedfordshire, Susan Lousada.
The purpose of her visit was to deliver 6 chromebooks to The Firs, to further support our children with their online remote learning.
Bedfordshire Learning Link, who grew out of Luton Learning Link, was started by the High Sheriff of Bedfordshire and has raised sufficient funds from various charities and in particular, from Bedfordshire and Luton Community Foundation, Bedford Educational Association, The Gale Family Trust and Bedfordshire Crimebeat, to enable them to help schools in this way.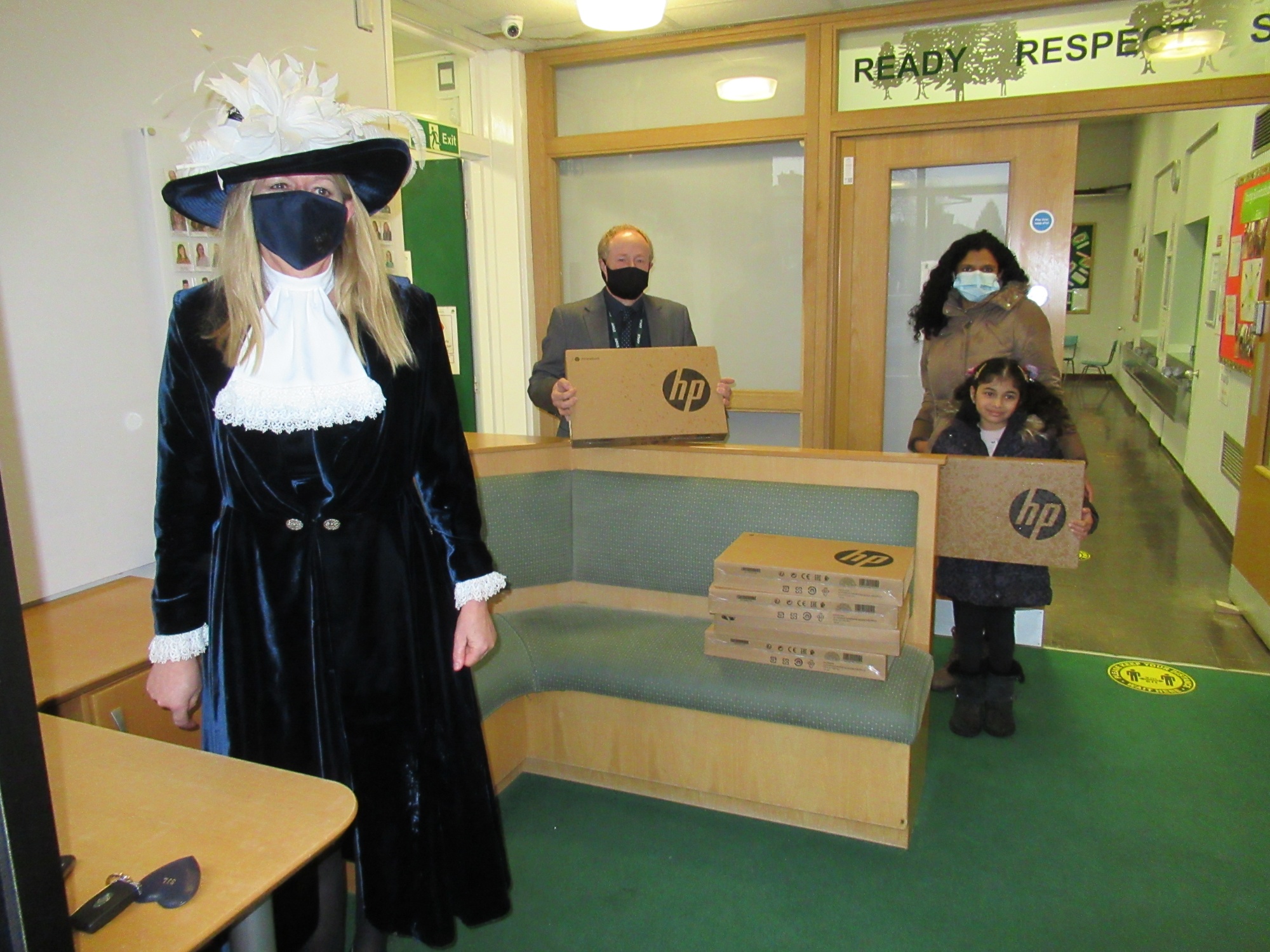 We would like to extend our sincere thanks, both to the High Sheriff and Bedfordshire Learning Link for this very kind and important donation that will make a great impact on learning for a number of our children.