Easter Bunny Spotted at The Firs!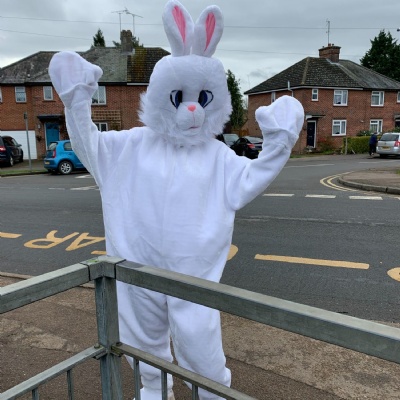 What a lovely start to the last day of the Spring Term 2021 with a visit from the Easter bunny to see all the children into school safely
It's official… Easter Bunny Spotted at The Firs!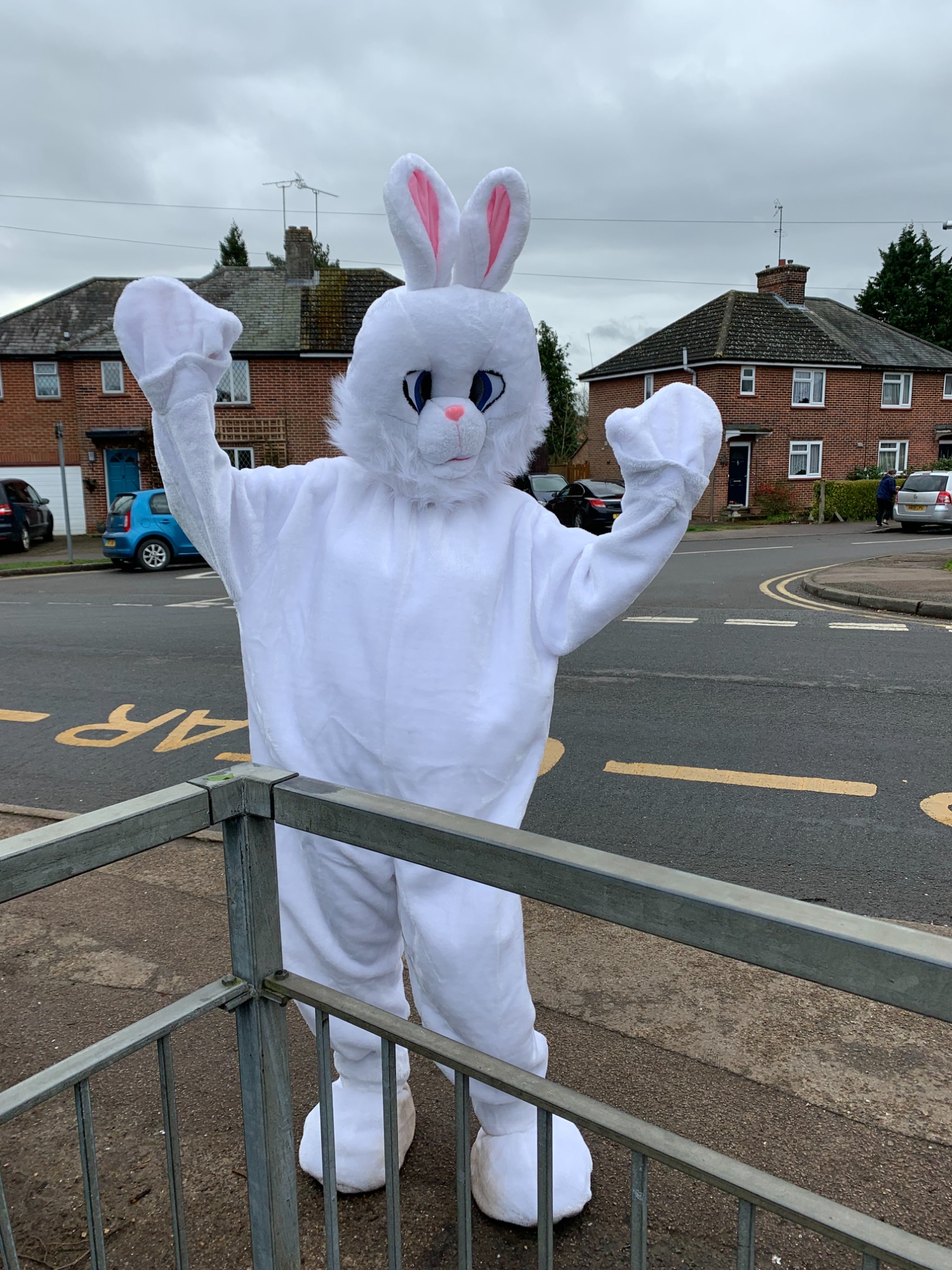 There were amazing scenes and very excited children this morning on the Friday morning drop off, as we were joined by the Easter Bunny. This is a first for The Firs and got the last day of term off to a fantastic start!
Happy Easter! The children had an amazing start to the day, being greeted by the Easter Bunny on arrival at School! The fun continued with the announcement in our virtual assembly of who had won Easter eggs from the PTA Easter Egg Raffle. During the day the children had an egg hunt with chocolate eggs supplied by the PTA. I would now like to take this opportunity to wish all the children and all our families, a fantastic and restful Easter break. We look forward to seeing the children again on Tuesday 13th April.