Year 3 VE Day Celebration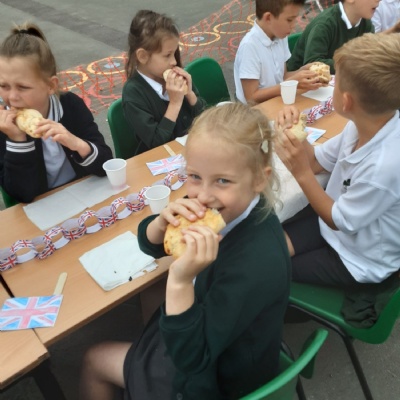 Year 3 enjoyed a playground street party to mark the end of their WWII Topic making their own bread and table decorations
As part of their DT project, the year 3 children made bread rolls on Wednesday morning. They were involved in the whole process from measuring the ingredients to kneading the dough. The children then enjoyed tasting their own bread roll as part of their VE Day party.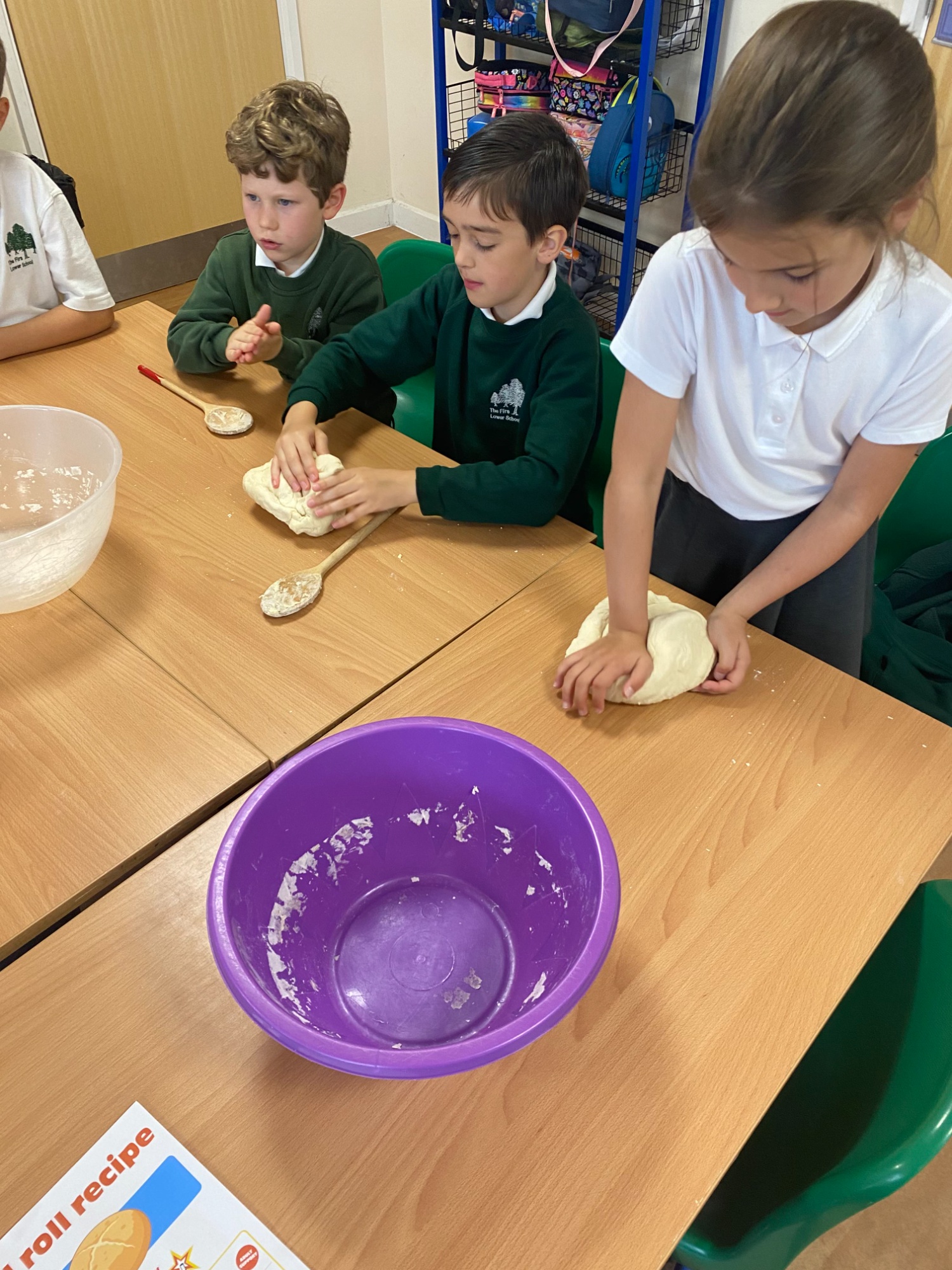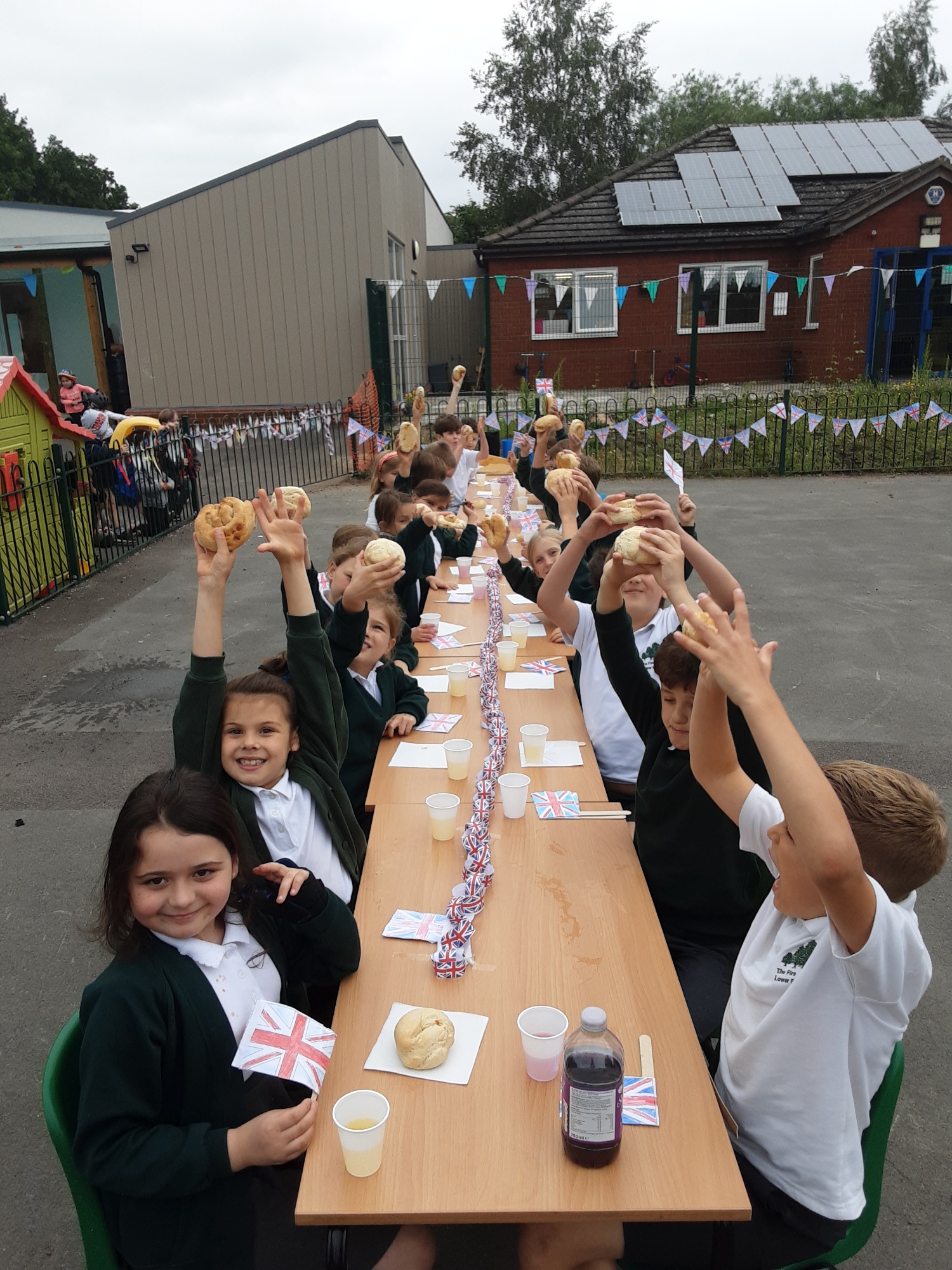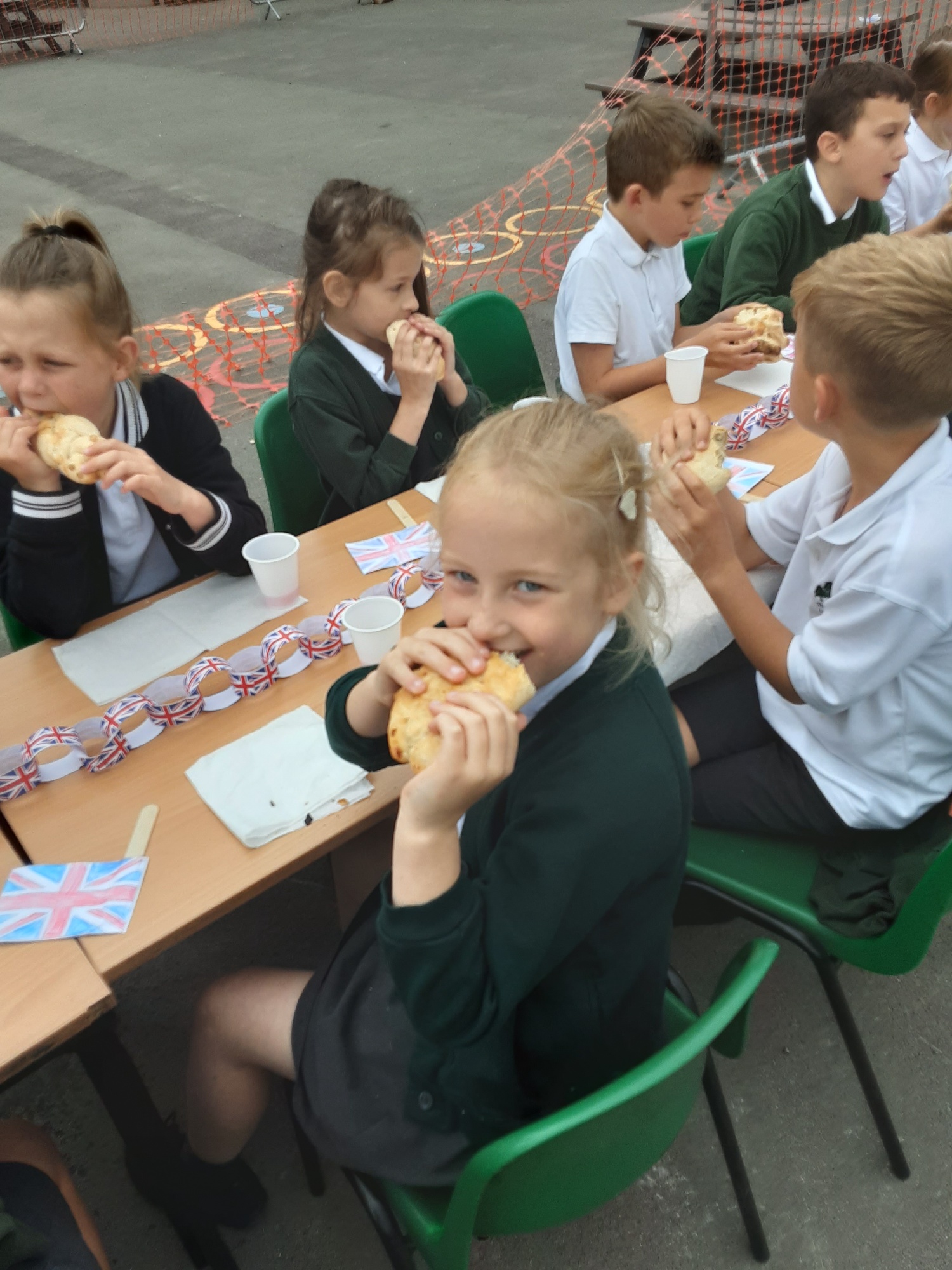 As the children have worked so hard during their WW2 history lessons, it was great to end the topic with a VE Day celebration, just like in 1945. After creating Union Jack bunting and flags to decorate, the children then enjoyed a street party in the playground. It was a great end to a fantastic topic.
You can find a few more street party photos in our Year 3 VE Day Photo Album.