Open Evening, Monday 18th October 2021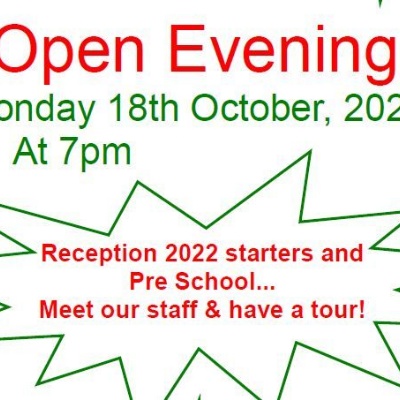 Reception 2022 starters and Pre School...
Meet our staff and have a tour!
We look forward to seeing you on the 18th October!
Open Evening at The Firs
On Monday 18th October we are having an open evening at 7pm for parents of children who are due to start Reception Class in 2022 and for children who are ready to start Pre-School.
You will be able to meet our staff, visit our Saplings Pre-School and have a tour of our school. Refreshments will be served during the evening. Please let us know if you are coming by sending an email to office@firslower.org or telephone the school office on 01525 402735.
We look forward to seeing you on the 18th October!
Starting School September 2022
Parents can now make a Starting School 2022 application online via the Central Bedfordshire website at www.centralbedfordshire.gov.uk/admissions or via a paper application (available on their website, or they can post a copy when requested).
Attached is an information leaflet about this and please note that all applications must be received by Central Bedfordshire admissions by 15th January 2022.