Year 2 Day at The Seaside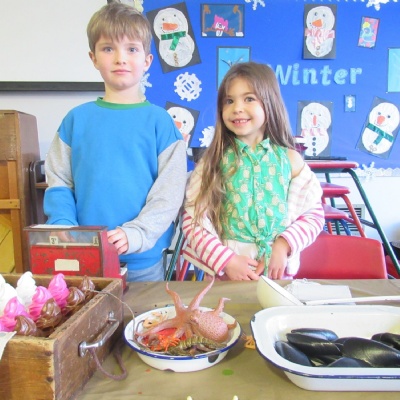 A fantastic day led by 'History off the Page'
Year 2 had a fantastic day on Wednesday for their History off the Page Seaside Day. Craig, our brilliant host, really brought what it was like to visit a seaside town to life and the children spent the morning taking part in some fun activities such as painting postcards, making shell boxes, dressing up and looking at old-fashioned cameras and binoculars.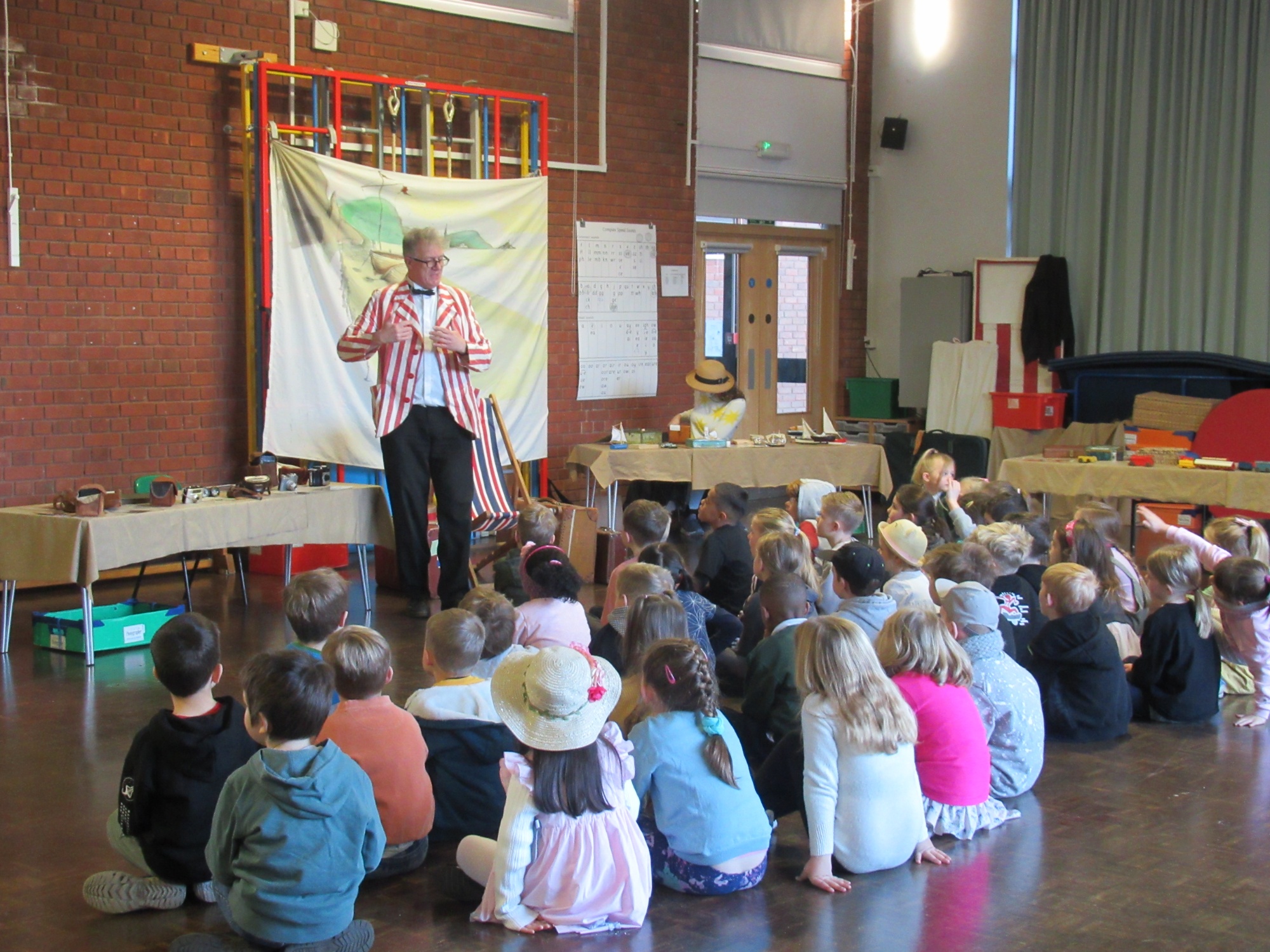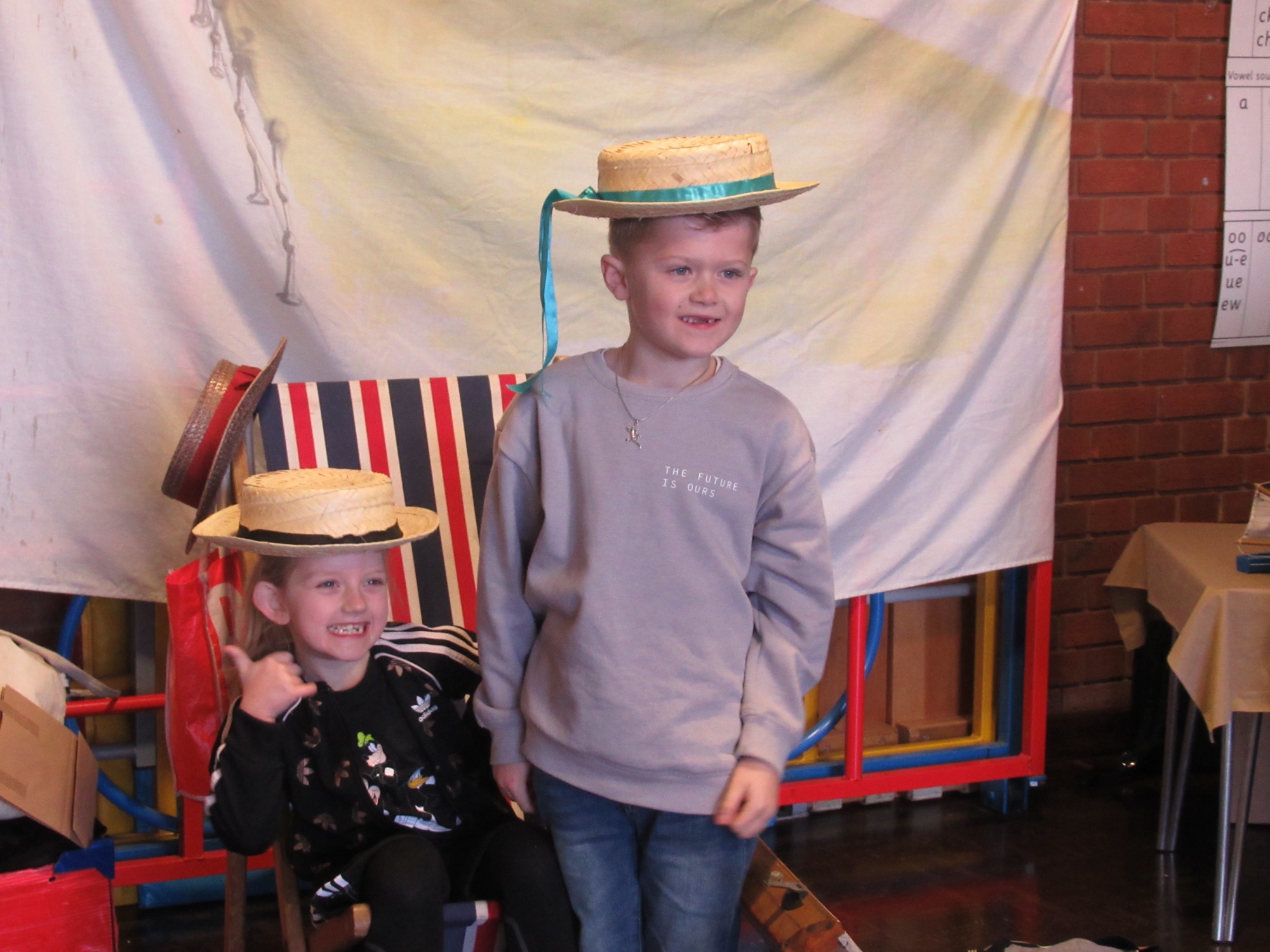 They were all totally absorbed in the tasks, and it really brought their history learning from last term to life, which we were delighted to see.
The afternoon was dedicated to role-play, where the children were given one shilling (which they learned was 12 pence) and were able to 'spend' it at the various shops Craig had created in 'Ampthill-on-Sea'. These included a souvenir shop; a fortune-teller; a seaside café and of course, a fish and shop, with ice cream parlour!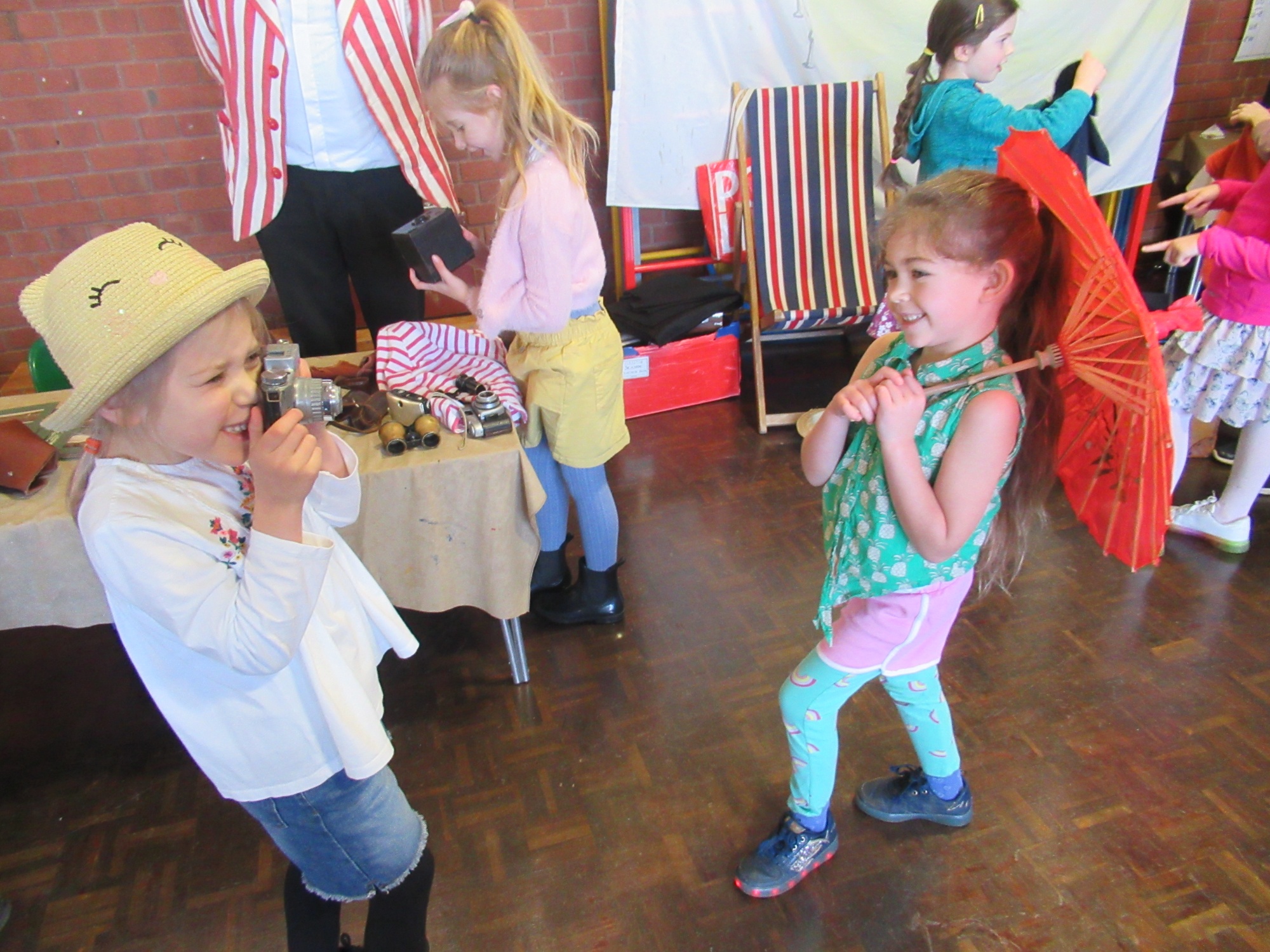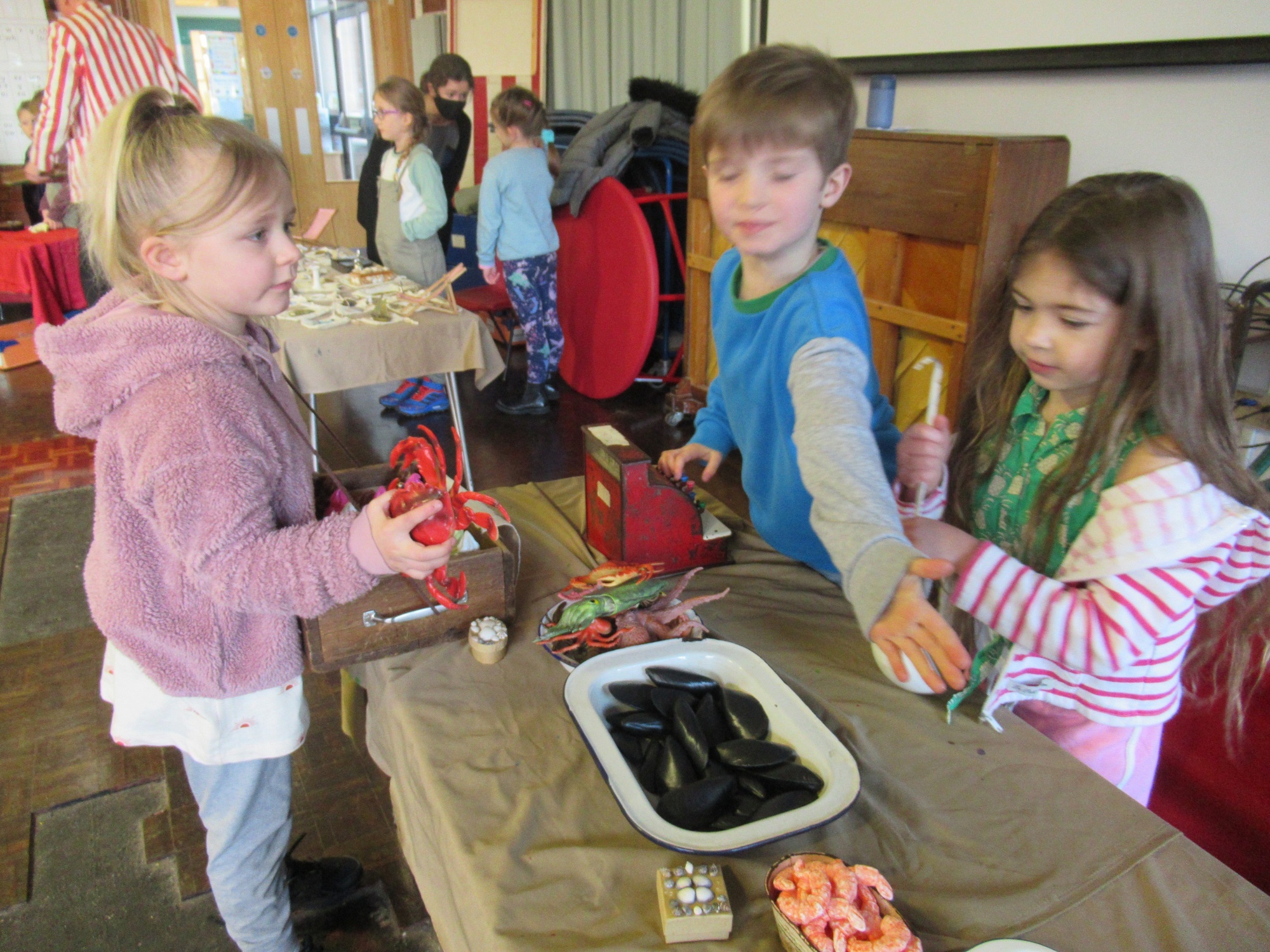 Craig finished the afternoon off with a hilarious Punch and Judy show which the children really loved. Every one of us loved the day and the children wrote about it with great enthusiasm, showing how much enjoyment they had had.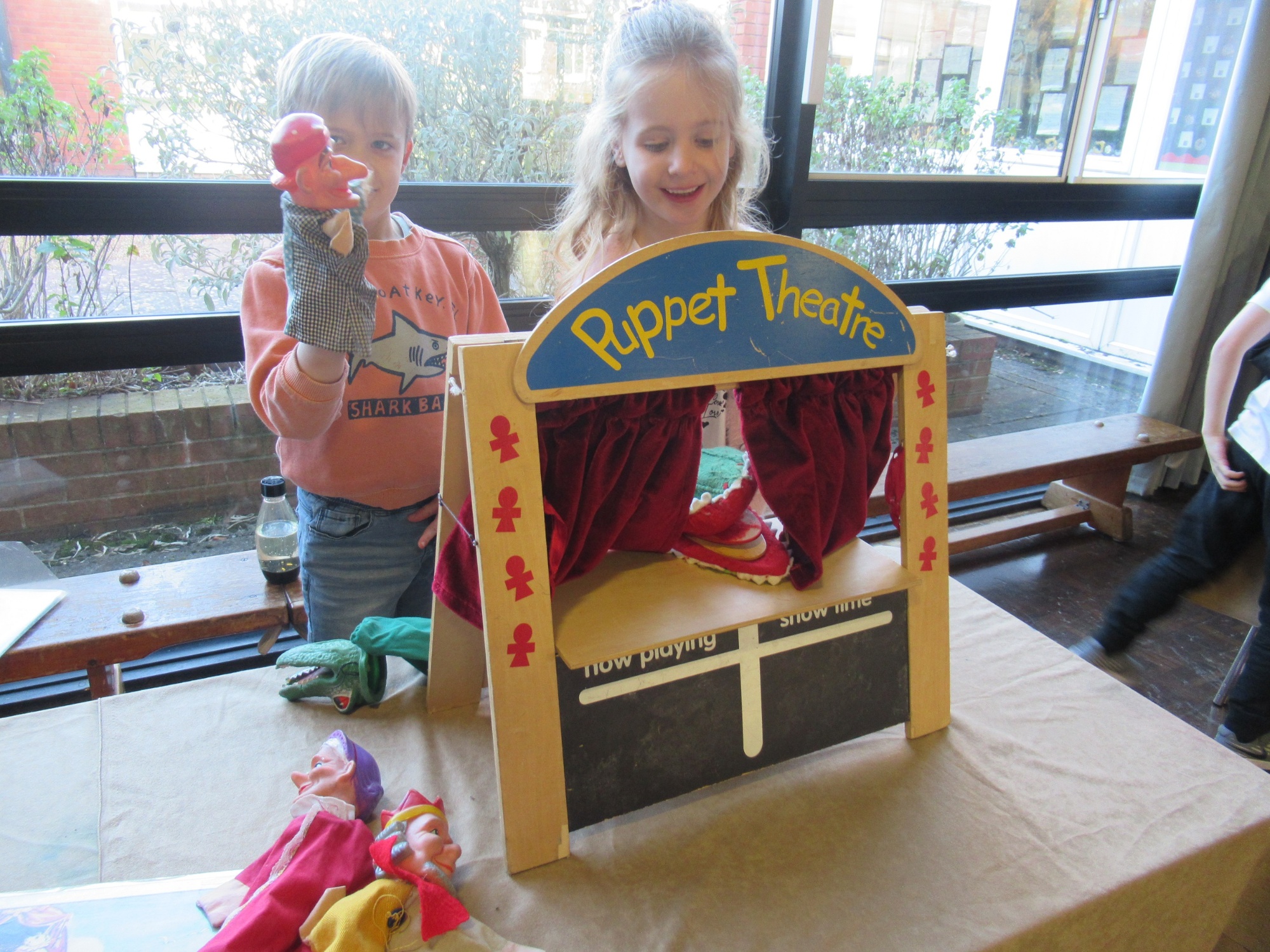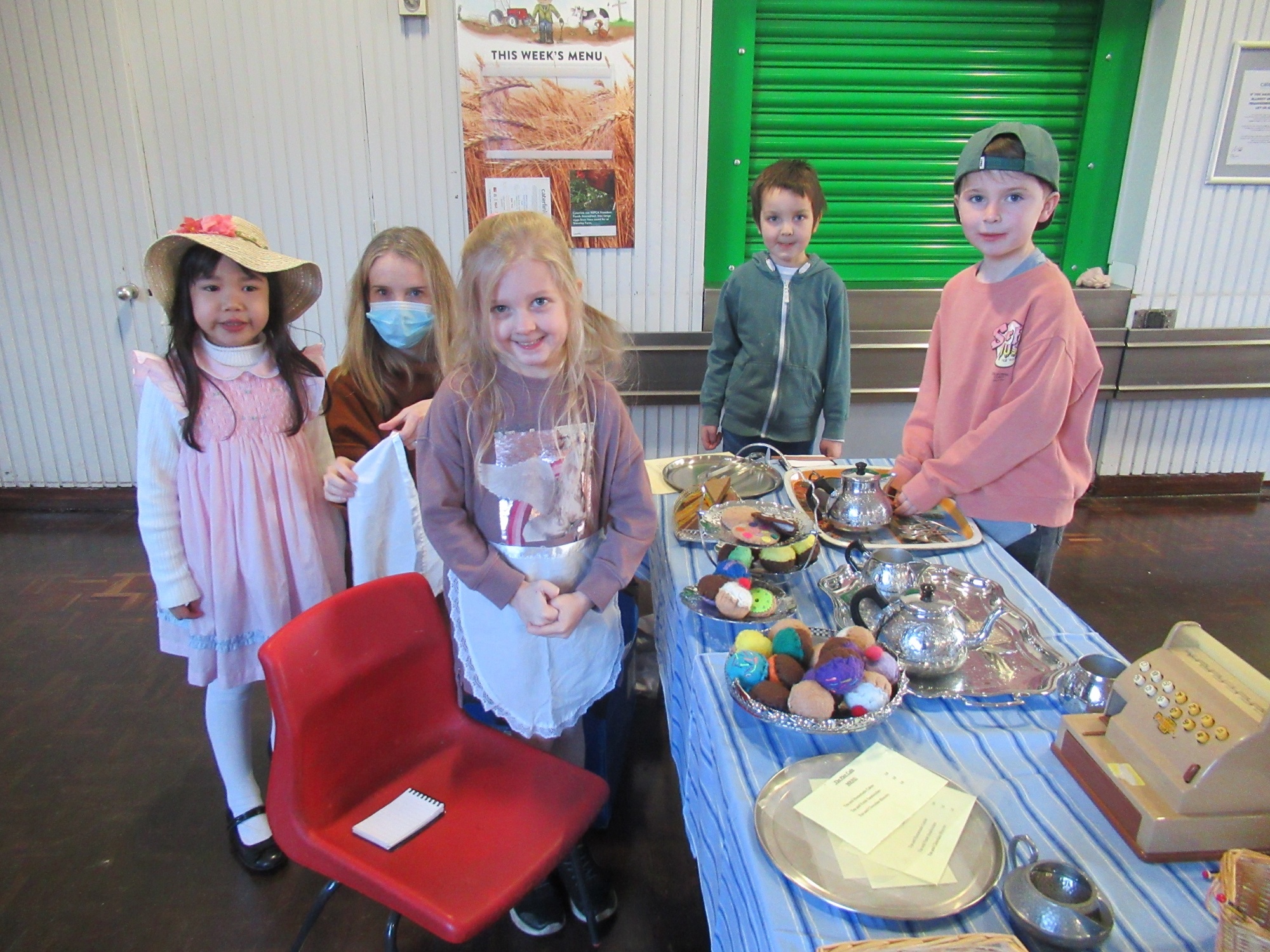 We would particularly like to thank the parents for their contributions, which allowed the day to go ahead, and our wonderful parent volunteers, without whom we could not have had such a successful experience. Year 2 would like to thank them for all their hard work and commitment to the day.
Thank you also to Mrs Freeman and Miss Webb for organising such a fantastic day!
Please browse our Seaside Photo Gallery to see the children enjoying their day.