Year 4 Bikeability Course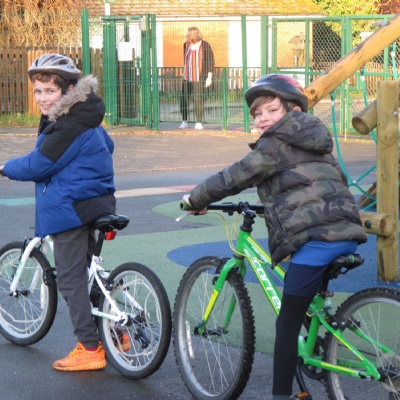 The start of the count down to their Grafham Residential Trip
This week, the Year 4 children took part in Bikeability to prepare them for their bike riding when they go on their residential trip to Grafham.
Every year, Year 4 children always have the opportunity to take the Bikeability course, and we feel this is such a great way to ensure that all the Y4 children ride with confidence.
The children were all given a certificate and a badge when they completed the course.
Well done to all the Y4 children!