Mental Health Week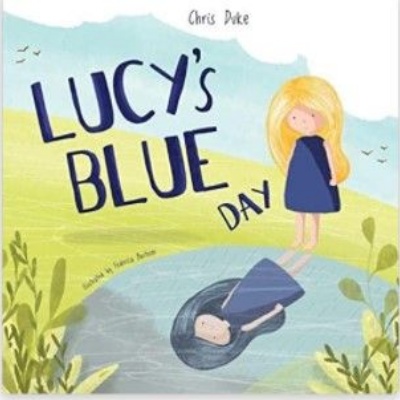 Raising awareness about the importance of looking after our and each others' mental health:
This week is Mental Health Week and all out children have been taking part in activities to raise awareness about the importance of looking after our and each others' mental health:
Year R have been learning about change and celebrating the fantastic things they have achieved since starting school. They enjoyed listening to the 'Very Hungry Caterpillar' story and then made their own butterflies, drawing pictures and writing about the things they are good at.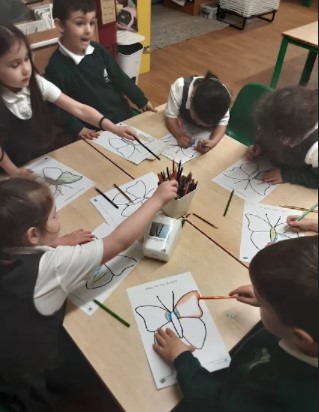 Year 1 made posters about the things that made them happy, we then looked at feeling monsters and the children wrote short sentences about how the monsters might be feeling and why. We finished with some mindfulness colouring and the children said the colouring and the music made them feel calm and happy.
Year 2 spent time creating 'worry monsters' after reading the book of the same name. We discussed how talking about our feelings is really important and essential to keep our minds healthy. We chatted about the fact that talking about our worries and sharing them with people we trust can make them go away or reduce them.
​​​​​​​
Year 3 have enjoyed taking some time to think about being in the present and ways to self soothe by trying different mindfulness activities. They also read 'Lucy's blue day' and thought about times when they feel a little blue and explored what they can do when they are feeling this way. Year 3 finished the week by creating positive posters for each other. They each wrote one positive thing about every member of the class to remind themselves of how wonderful each of them are, which they can cherish forever.
In Year 4 children have been engaging in mindfulness activities every day, discussing how to look at things positively and how to demonstrate kindness. We also looked at research that shows that being kind and receiving kindness can actually improve our bodies' health through the release of 'happy hormones'.
Some activities we took part in this week were: breathing exercises, mindfulness colouring, doodle art, listening to relaxing music and playing games focusing on our senses. We have also completed a wellbeing challenge booklet from the Mind website.