Curriculum
Our Values and Vision
The curriculum we deliver is underpinned by our core values and the vision we have for putting those values into practise. We actively encourage all our children to approach their learning positively, using their 'Growth Mindset' to ensure they 'achieve their best'. We also help our children to care for and work with others successfully, developing a strong moral code and an appreciation of being part of a community. In promoting an awareness of personal responsibility and sensitivity to others, positive attitudes of courtesy, consideration and care are developed as part of the core values of the school: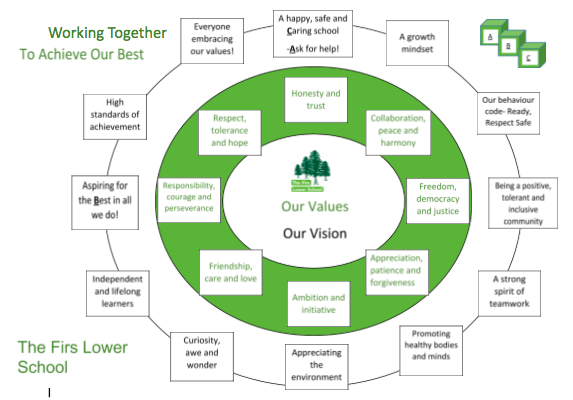 We also think about our A B C...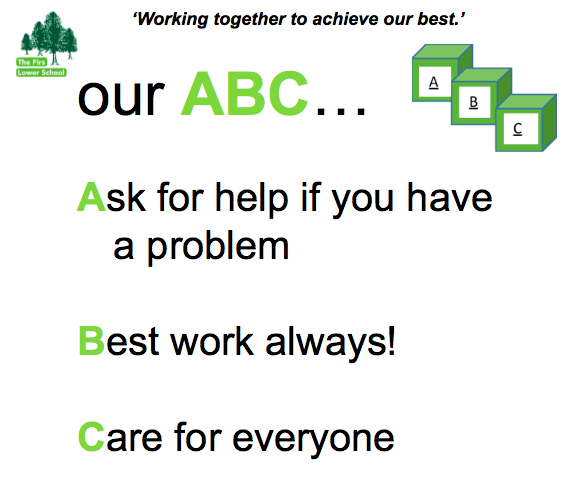 In addition, as a Forest School, we greatly value opportunities for children to learn outside the classroom and the importance of ensuring that children develop an understanding of the natural world and a respect for the need to safeguard it.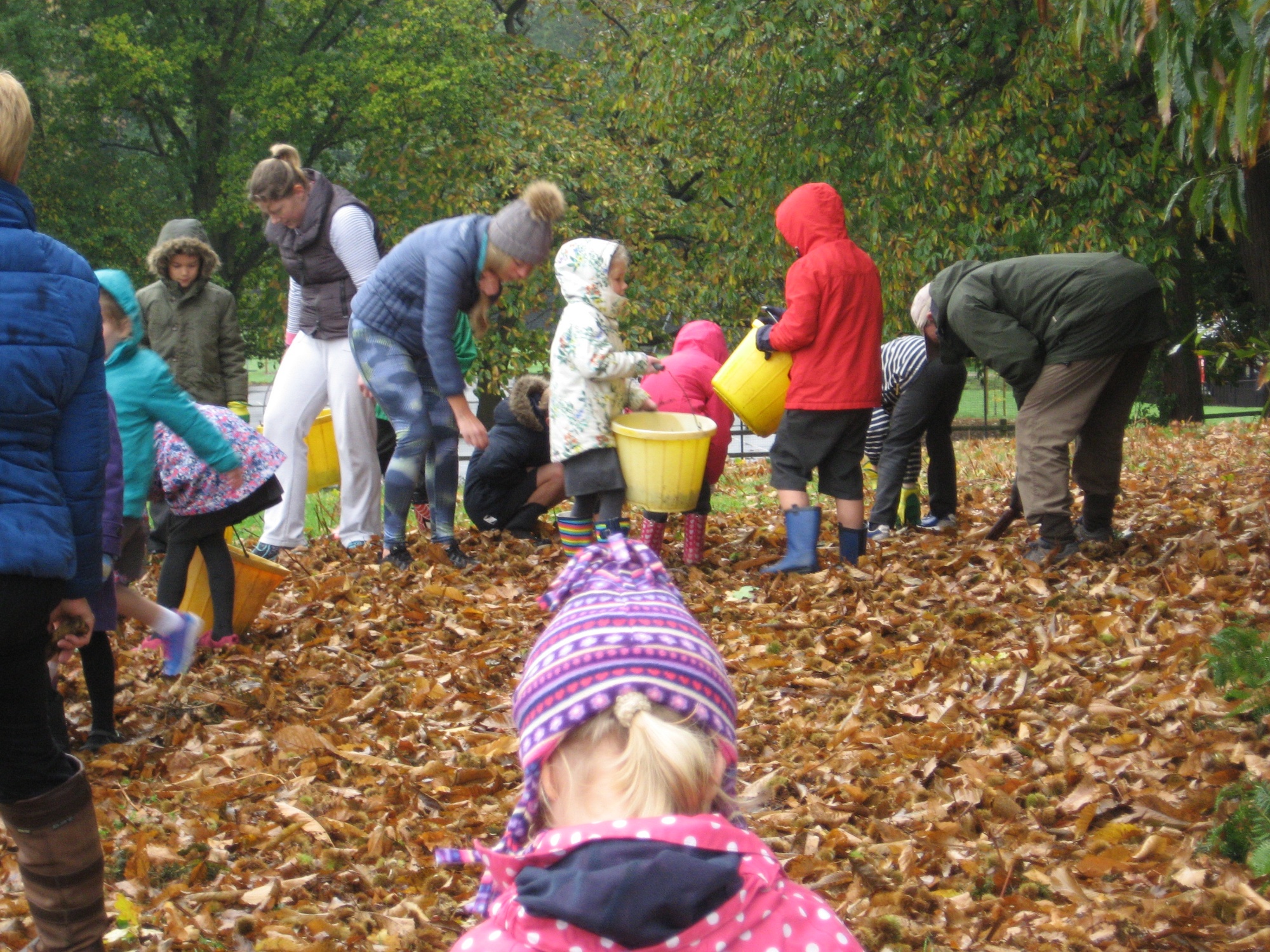 Curriculum Design
The EYFS Framework is used as a basis for our own curriculum in YR. The curriculum is organised into seven areas of learning:
· Communication and Language Development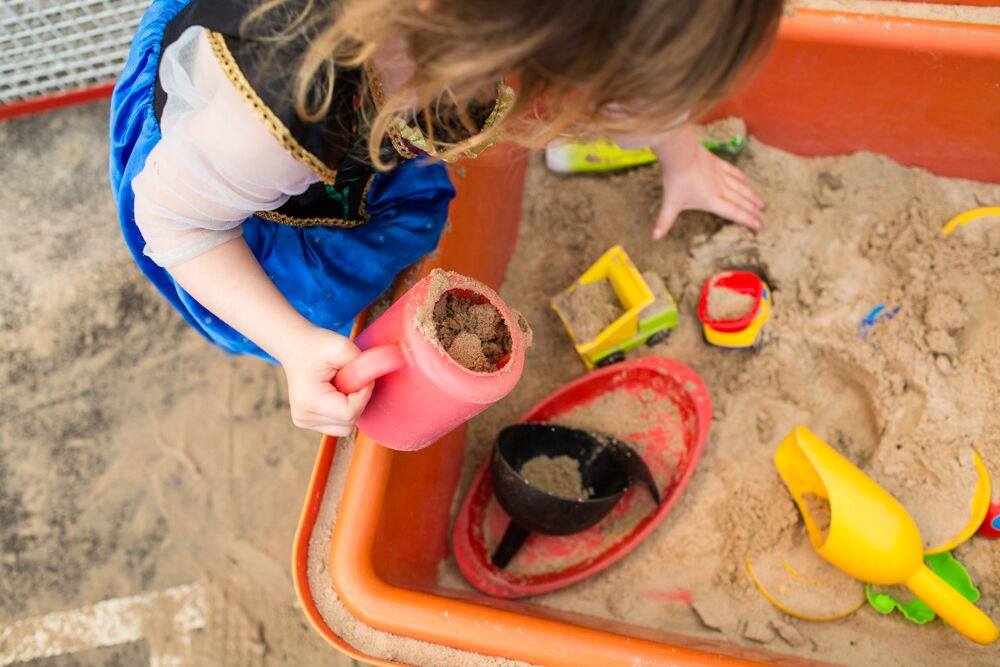 · Personal, Social and Emotional Development
· Physical Development
· Mathematical Development
· Literacy
· Understanding of the World
· Expressive Arts and Design
At the Firs Lower School we recognise that children develop and learn in different ways and at different rates, and that all the areas of learning and development are equally important and inter-connected and therefore depend upon each other to support a rounded approach to the development of the child. As such we aim to deliver opportunities that develop a number of competencies, skills and concepts across several areas of learning, through planned, purposeful play, with a balance of adult led and child initiated activities.
From Year 1 onwards children follow the National Curriculum (2014). The curriculum consists of the core subjects of English, Mathematics and Science and the foundation subjects of Computing, History, Geography, Design Technology, Art, Music, Physical Education, PSHCE (Personal, Social, Health and Citizenship Education) and French at KS2. Religious Education is organised according to the Bedfordshire Agreed Syllabus.
The work is planned to provide a broad and balanced curriculum which also fulfils the requirements of the National curriculum. A high priority is given to English and Maths. All subjects are taught as distinct areas of learning, with the key concepts, knowledge and skills of each particular subject area being developed through termly or half termly blocks of study. (Where appropriate, links are drawn between different subject areas.)
English
As a Read Write Inc. school, children from YR onwards follow the carefully designed synthetic phonics programme it incorporates. Children learn the 44 common sounds in the English language and how to sound-blend words for reading (decoding) at the same time as developing writing skills and spelling (encoding).
We aim to make children competent, confident writers, to enable them to use the written word fluently and flexibly. Children's progress is tracked carefully to ensure that they are progressing well and that high standards are being maintained. Teachers ensure that children are well aware of how to be successful in lessons and how to assess their work and the work of their peers against the success criteria. The Curriculum is designed to provide children with an appropriate range of opportunities to write meaningfully in a range of genres. Feedback is used to guide children in how to develop their writing, creating opportunities for pupils to develop their learning in response.
Maths
We aim to provide opportunities for all children to experience and acquire the key mathematical concepts, skills and language, in a stimulating, challenging and supportive atmosphere. The introduction of mathematics in the early years is initially developed through practical activity, stories, songs, games and imaginative play. Throughout the school, children are encouraged to use visual images and practical apparatus, to support their working and to help to cement key concepts in their mind.
As they progress through the school, children follow a structured programme designed to increase children's understanding of the number system and their confidence when performing mental and written calculations. A variety of teaching strategies and approaches are employed, including the traditional teaching of tables and the setting of homework.
In maths lessons, children learn how to conjecture, making logical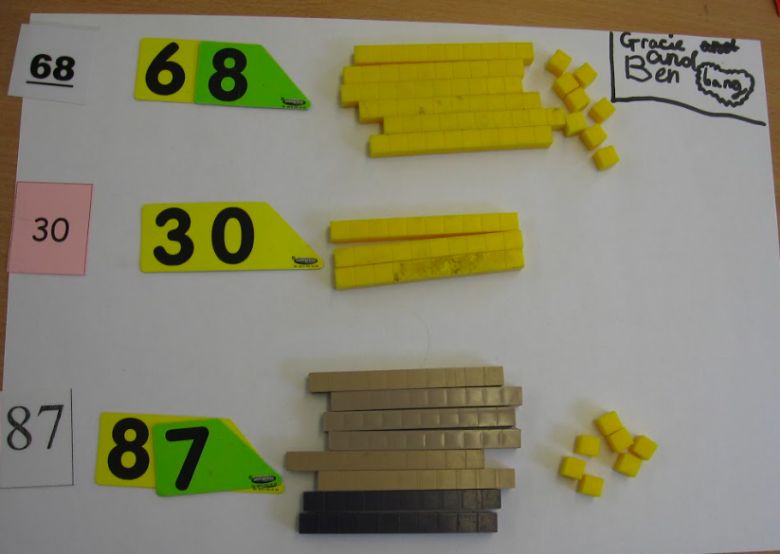 deductions from what they know, that they can then go on to test. They solve problems and undertake investigations, with a particular emphasis on children deciding for themselves how to organise their working and how to record their responses. A great emphasis is also placed on encouraging children to discuss their work, draw conclusions and explain their methods of working, both to their talk partner and sometimes to the class as a whole.